Steps Towards Legalization of Euthanasia in Portugal
---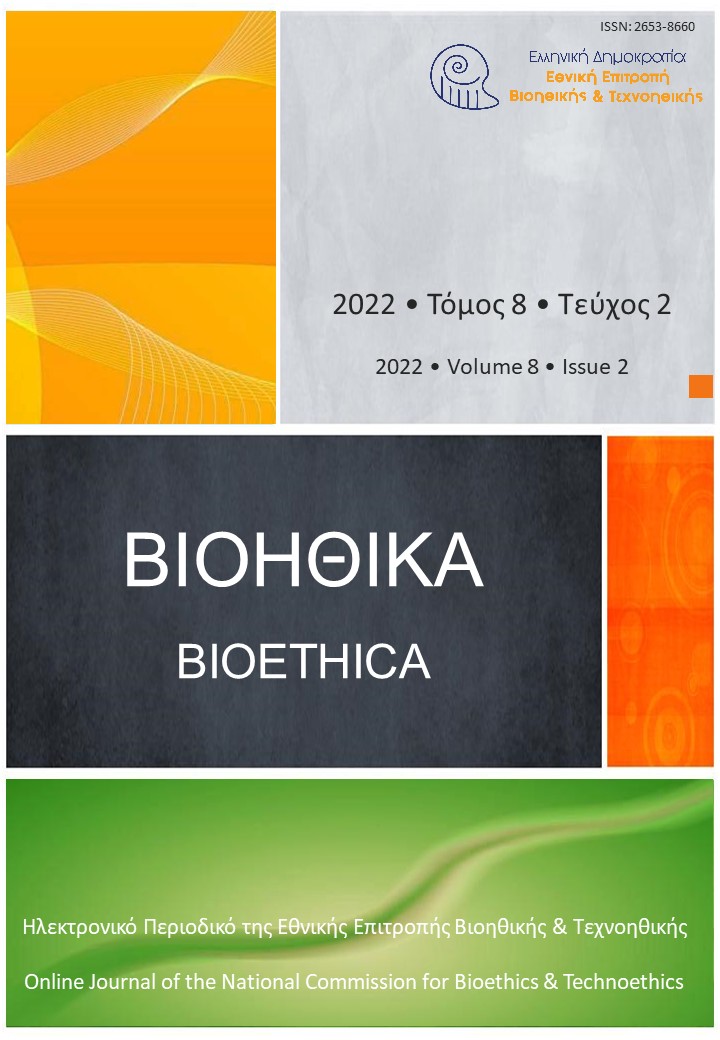 Published: Nov 7, 2022
Keywords:
euthanasia, portuguese legal order, human and fundamental rights, criminal law, constitutional law.
Abstract
In a world where everyone has their own beliefs and opinions, sometimes being extremely polarized, the subject of Euthanasia raises a lot of uncertainties and questions. It is way more than just a medical ethical problem, legal, religious, political, and philosophical arguments are brought into the discussion. As societies evolve, the way this topic is viewed changes, for this reason the number of countries which have legalized euthanasia or assisted suicide is growing. Despite of the different perspectives, either side of this debate has the same concern: the respect for the principle of human dignity.
       Portuguese society has been considering this topic for a long time, the prospect of having a law that allows patients in a situation of permanent and unbearable suffering to end their lives was brought to parliament being approved for the first time in January 2021 and then declared unconstitutional by the Constitutional Court and vetoed by the President of The Republic in March 2021. Subsequently, after a change in the decree that clarified the initial doubts that led to its rejection, the document was again vetoed by President Marcelo in November 2021. More recently, in June 2022 a new version of the decriminalization of euthanasia was approved, the opinions are divided, and the country is awaiting a response from its President, who has already affirmed that everything is open.
       Therefore, it is relevant to understand the legal aspects related to this subject. For the purpose of this research, it is necessary to comprehend the Portuguese legal order and Portuguese thoughts and views leading to a possible future decriminalization.
Article Details
How to Cite

Alves, A.-S. (2022). Steps Towards Legalization of Euthanasia in Portugal. Bioethica, 8(2), 85–96. https://doi.org/10.12681/bioeth.31783
This work is licensed under a Creative Commons Attribution 4.0 International License.
Authors who publish with this journal agree to the following terms:
· Authors retain copyright and grant the journal right of first publication with the work simultaneously licensed under a Creative Commons Attribution Non-Commercial License that allows others to share the work with an acknowledgement of the work's authorship and initial publication in this journal.
· Authors are able to enter into separate, additional contractual arrangements for the non-exclusive distribution of the journal's published version of the work (e.g. post it to an institutional repository or publish it in a book), with an acknowledgement of its initial publication in this journal.
We encourage authors to deposit their articles, as well as data underlying the publications, in institutional and/or other appropriate subject repositories.
 BIOETHICA permits and encourages authors to archive the final publication pdf  in institutional (e.g. the repository of the National Hellenic Research Foundation) or other appropriate subject repositories (e.g. SSOAR repository for social sciences),  in compliance with institutional and/or funder open access policies, after publication in the BIOETHICA. Authors must provide bibliographic details that credit publication in the journal, as well as related funding details (when applicable).
Lists of institutional and other subject-based academic open access repositories can be found listed by country at the registry http://opendoar.org/countrylist.php   

If your institution does not possess a repository you may deposit a copy of your paper at no cost with www.zenodo.org , the repository supported for open access research in the EU by the European Commission, through the project OpenAIRE (www.openaire.eu )
Downloads
Download data is not yet available.