Development of innovative environmental applications of attapulgite clay
---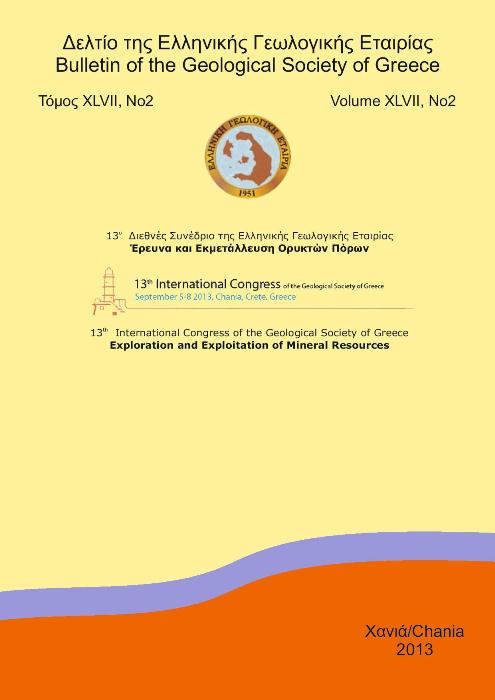 Published: Jan 24, 2013
Keywords:
Palygorskite soil remediation sewage sludge treatment heavy metals
Abstract
In this paper we present a series of laboratory and field, pilot- scale applications of attapulgite clay as an amendment for the stabilization of metals in contaminated soil and sewage sludge. Attapulgite's structure together with its fine particle size and fibrous habit are responsible for its high specific surface area and sorption properties. A pilot scale application of attapulgite clay as a binder for in situ stabilization of toxic metals in contaminated land showed significant reduction in the water leachable metal fraction (Cu: 17%, Pb: 50%, Zn: 45%, Cd: 41%, Ag: 46%, As: 18%, Mn: 47%, Ba: 45%, Sb: 29%). In a second pilot scale environmental application, an innovative attapulgite "Geosynthetic Reactive Clay - GRC" was designed and developed for "capping" and "stabilization"of toxic metals in contaminated soil. Also, laboratory scale experiments with fresh sewage sludge from a municipal water treatment plant showed that addition of attapulgite clay in sludge, significantly reduced the leachable concentrations of phenol, DOC, Hg, Cu, Mo, Pb, Se, As, Zn and pathogen population over a 4 weeks observation period. The developed soil remediation techniques are promising and cost-effective under present market conditions. Concerning treatment of sewage sludge, attapulgite clay is an effective additive that could enhance the composting procedure creating an environmental added value, final compost product.
Article Details
How to Cite

Zotiadis, V., & Argyraki, A. (2013). Development of innovative environmental applications of attapulgite clay. Bulletin of the Geological Society of Greece, 47(2), 992–1001. https://doi.org/10.12681/bgsg.11139
Section
Environmental Geology
Authors who publish with this journal agree to the following terms:
Authors retain copyright and grant the journal right of first publication with the work simultaneously licensed under a Creative Commons Attribution Non-Commercial License that allows others to share the work with an acknowledgement of the work's authorship and initial publication in this journal.
Authors are able to enter into separate, additional contractual arrangements for the non-exclusive distribution of the journal's published version of the work (e.g. post it to an institutional repository or publish it in a book), with an acknowledgement of its initial publication in this journal. Authors are permitted and encouraged to post their work online (preferably in institutional repositories or on their website) prior to and during the submission process, as it can lead to productive exchanges, as well as earlier and greater citation of published work.
Downloads
Download data is not yet available.