From the Social History of the Reformation (1960-1980) to the Reformation as Communication Process (1990-2000)
---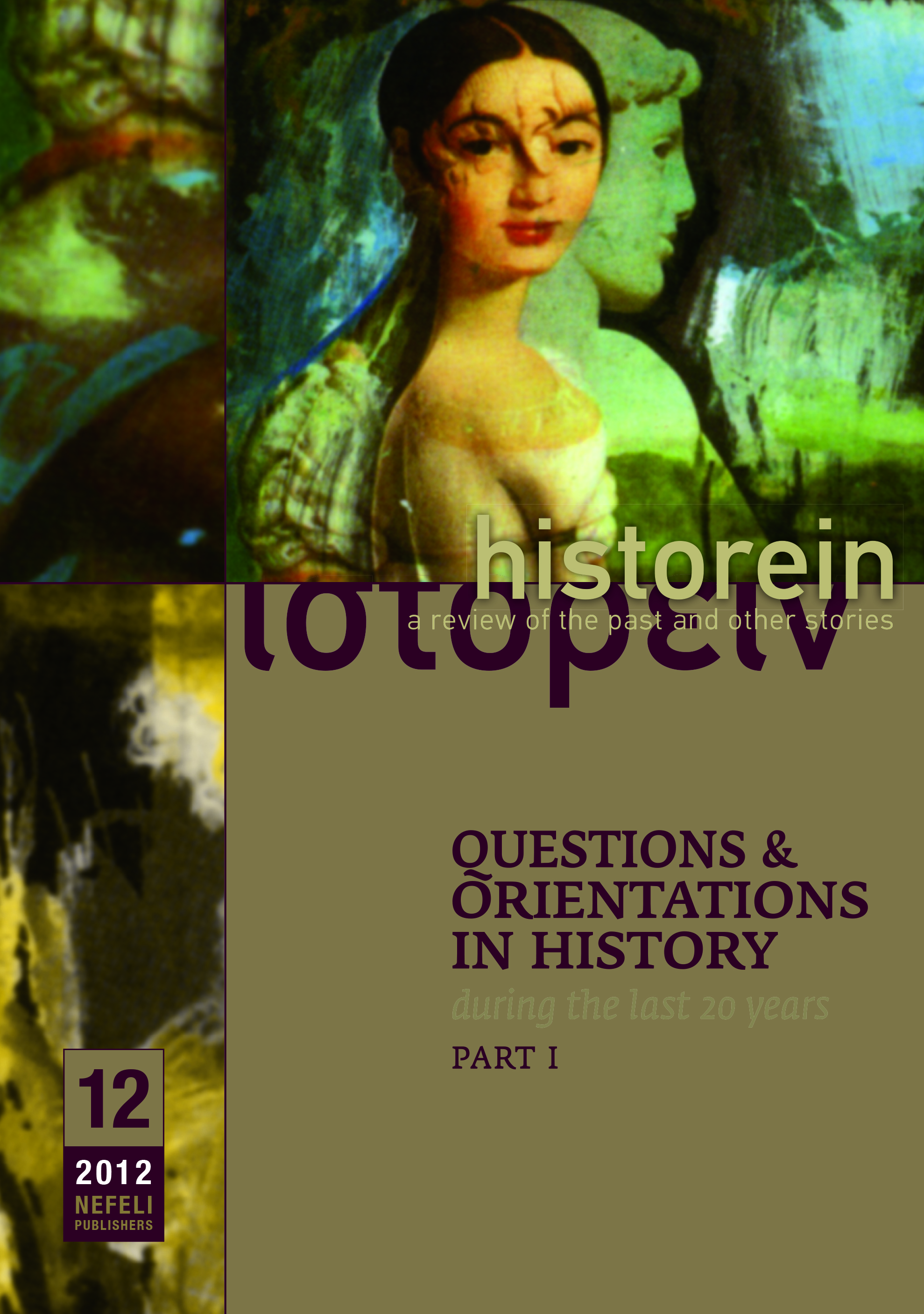 Abstract
This article attempts to chart the "paradigm shift" from social history, dominant until the early 1980s, to new cultural history and the various interpretive trends it engendered in the 1990s and 2000s. The privileged field of investigation is the history of the Protestant Reformation, particularly in its urban aspect. The discussion starts with the publication of Bernd Moeller's pivotal Reichsstadt und Reformation in the early 1960s – which paved the way for the triumphant invasion of social history in a field previously dominated by ecclesiastical or political historians, and profoundly imbued with doctrinal prerogatives – and culminates in the critical presentation of interpretive trends that appear to dominate in the 2010s, particularly the view and investigation of the Reformation as communication process.
Article Details
How to Cite

Gaganakis, C. (2013). From the Social History of the Reformation (1960-1980) to the Reformation as Communication Process (1990-2000). Historein, 12, 79–91. https://doi.org/10.12681/historein.157
This work is licensed under a Creative Commons Attribution-NonCommercial-ShareAlike 4.0 International License.
The copyright for articles in this journal is retained by the author(s), with first publication rights granted to the journal. By virtue of their appearance in this open access journal, articles are free to use (with the exception of the non-granted right to make derivative works) with proper attribution for non-commercial uses (licence
Creative Commons 4.0
). EKT/NHRF retains the worldwide right to reproduce, display, distribute, and use articles published in
Historein
in all formats and media, either separately or as part of collective works for the full term of copyright. This includes but is not limited to the right to publish articles in an issue of the Journal, copy and distribute individual reprints of the articles, authorize reproduction of articles in their entirety in another EKT/NHRF publication, and authorize reproduction and distribution of articles or abstracts thereof by means of computerized retrieval systems.
Downloads
Download data is not yet available.