Perdus dans l'archive:Foucault, l'historien et l'écrivain
---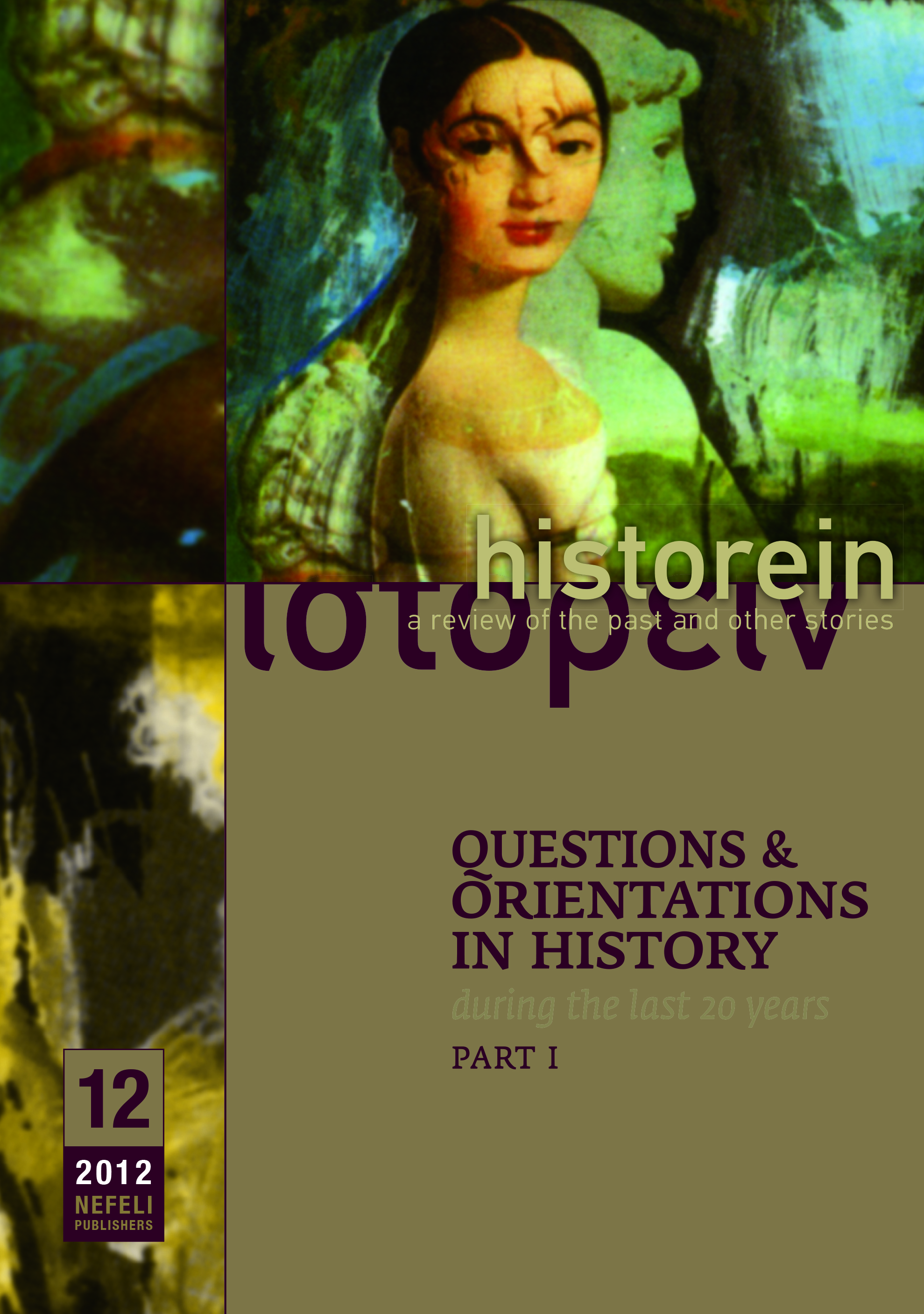 Abstract
Nous, historiens du XXIe siècle, nous connaissons bien l'archive! Nous nous considérons comme vaccinés contre les illusions romantiques du jeune Michelet qui, descendant aux «catacombes manuscrites, dans cette admirable nécropole des monuments nationaux», croyait apercevoir les morts ressuscités; «Ces papiers ne sont pas des papiers mais des vies d'hommes, de provinces, des peuples», écrivait-il. Bien que le contact avec l'archive constitue toujours une étape, un rite de passage même, dans la construction de notre identité professionnelle, nous n'adhérons pas au fétichisme néo-positiviste et réducteur de ceux qui voudraient opposer à la réflexion théorique ou critique l'archive comme unique dépositaire de vérité et d'authenticité.
Article Details
How to Cite

Benveniste, H.-R. (2013). Perdus dans l'archive:Foucault, l'historien et l'écrivain. Historein, 12, 92–110. https://doi.org/10.12681/historein.158
This work is licensed under a Creative Commons Attribution-NonCommercial-ShareAlike 4.0 International License.
The copyright for articles in this journal is retained by the author(s), with first publication rights granted to the journal. By virtue of their appearance in this open access journal, articles are free to use (with the exception of the non-granted right to make derivative works) with proper attribution for non-commercial uses (licence
Creative Commons 4.0
). EKT/NHRF retains the worldwide right to reproduce, display, distribute, and use articles published in
Historein
in all formats and media, either separately or as part of collective works for the full term of copyright. This includes but is not limited to the right to publish articles in an issue of the Journal, copy and distribute individual reprints of the articles, authorize reproduction of articles in their entirety in another EKT/NHRF publication, and authorize reproduction and distribution of articles or abstracts thereof by means of computerized retrieval systems.
Downloads
Download data is not yet available.