Autour d'un mystère de l'histoire du livre. Les trois versions du premier volume du Voyage pittoresque de Choiseul-Gouffier
---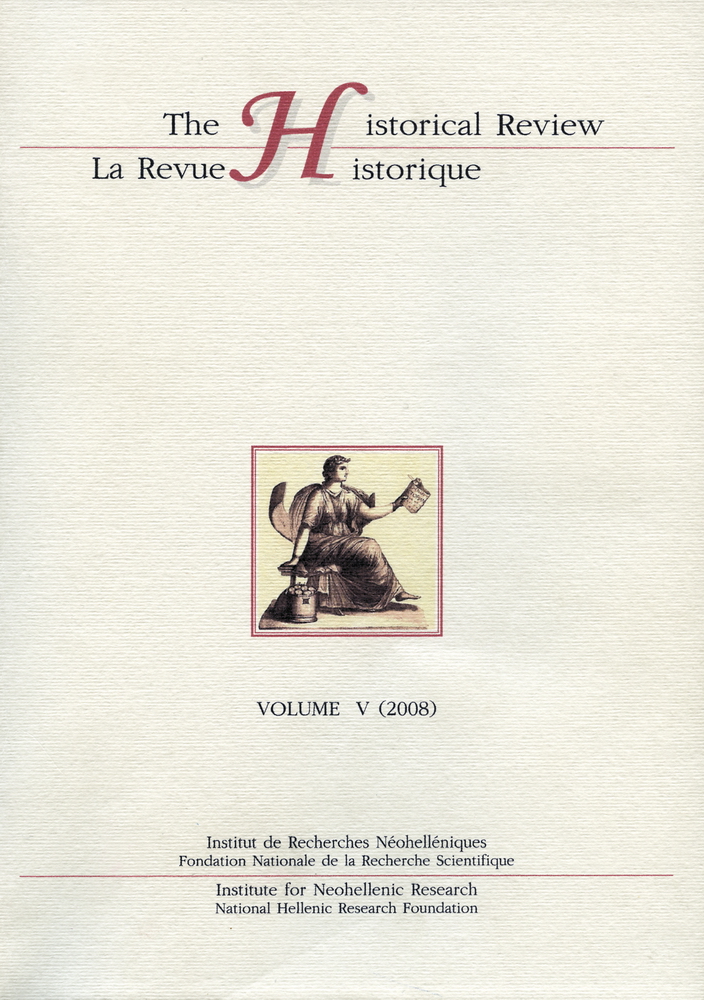 Abstract
Dans cet article, il est question d'un grand mystère de l'histoire du livre, celui de l'existence de trois versions différentes du premier volume du Voyage pittoresque de la Grèce (1782) de Choiseul-Gouffier, c'est-à-dire d'un ouvrage majeur pour la floraison des idées philhellènes dans l'Europe des XVIIIe-XIXe siècles. On sait, grâce à la correspondance de l'auteur, qu'il avait pris la décision de réviser son texte dès 1783, en raison de sa candidature pour le poste d'Ambassadeur de France à Constantinople. Par contre, on n'en sait pas davantage sur le lieu et le temps exacts où il a travaillé les deux nouvelles versions, portant également la date 1782, ni d'ailleurs sur les circonstances de leur édition. Sur la base d'une étude comparative des trois versions du texte, qui met l'accent sur l'argumentation avancée chaque fois par l'auteur, nous formulons ici une série d'hypothèses pour l'interprétation de ce mystère, que nous allons examiner dans leurs détails à partir d'une étude de bibliologie qui suivra le présent article.
Article Details
How to Cite

Koubourlis, I. (2009). Autour d'un mystère de l'histoire du livre. Les trois versions du premier volume du Voyage pittoresque de Choiseul-Gouffier. The Historical Review/La Revue Historique, 5, 67–94. https://doi.org/10.12681/hr.221
The copyright for articles in this journal is retained by the author(s), with first publication rights granted to the journal. By virtue of their appearance in this open access journal, articles are free to use with proper attribution in educational and other non-commercial sectors. The Historical Review/La Revue Historique retains the right to publish papers that appear in the journal in collective volumes published by the Institute for Neohellenic Research/National Hellenic Research Foundation.
Sample acknowledgement: Reprinted with permission from the author. Original publication in the The Historical Review/La Revue Historique www.historicalreview.org
This work is licensed under a Creative Commons Attribution-NonCommercial-ShareAlike 4.0 Greece License. To view a copy of this license, visit http://creativecommons.org/licenses/by-nc-sa/4.0/ or send a letter to Creative Commons, 543 Howard Street, 5th Floor, San Francisco, California, 94105, USA
Downloads
Download data is not yet available.