Transgressions des frontières maritimes. Le cas des îlots du Dodécanèse
---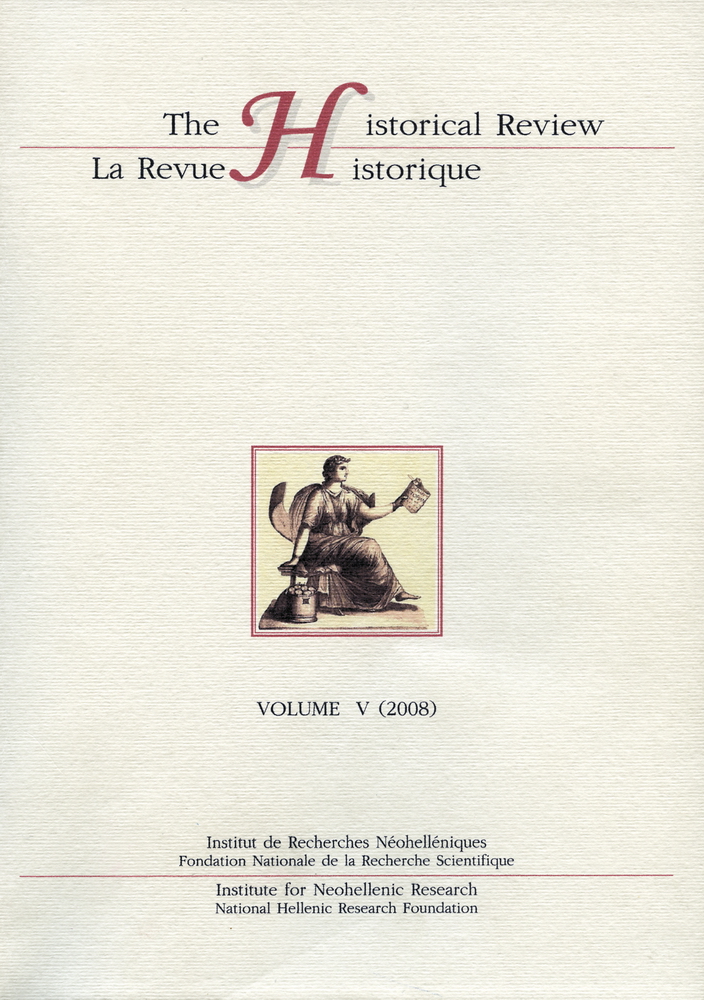 Abstract
Dans ce texte on constate que les îlots de la Mer Égée, qui se trouvent à petite distance des îles peuplées, constituaient une aide complémentaire pour les habitants des îles voisines car ils leur offraient quelques arpents de terre de plus, pour la culture ou l'élevage, et quelques milles anglais de côtes pour la pêche. Sur ces petits bouts de terre, l'habitat n'a jamais eu de caractéristiques permanentes qui auraient pu entraîner la formation de localités durables. Pour surpasser la frontière maritime on demandait des savoir-faire et des moyens de navigation que même les sociétés insulaires qui n'ont jamais exploité la mer pour leur survie, c'est-à-dire celles des agriculteurs et des éleveurs qui ne voyageaient pas et qui n'étaient pas familiers à la mer, pouvaient cependant acquérir. Étant donné que l'intervention et l'usage humains sont les éléments qui forgent la physionomie de l'espace, la "grande" île peuplée a toujours été le point de référence de chaque îlot. Les îlots "collés" à l'île voisine, comme par exemple Telendos, Alimnia et Saria de Dodécanèse, suivaient le sort de leur voisin, à moins qu'une particularité -comme le cas de l'îlot de Gyali, ne lui ait donné un autre type d'évolution.
Article Details
How to Cite

Olympitou, E. (2009). Transgressions des frontières maritimes. Le cas des îlots du Dodécanèse. The Historical Review/La Revue Historique, 5, 181–192. https://doi.org/10.12681/hr.228
The copyright for articles in this journal is retained by the author(s), with first publication rights granted to the journal. By virtue of their appearance in this open access journal, articles are free to use with proper attribution in educational and other non-commercial sectors. The Historical Review/La Revue Historique retains the right to publish papers that appear in the journal in collective volumes published by the Institute for Neohellenic Research/National Hellenic Research Foundation.
Sample acknowledgement: Reprinted with permission from the author. Original publication in the The Historical Review/La Revue Historique www.historicalreview.org
This work is licensed under a Creative Commons Attribution-NonCommercial-ShareAlike 4.0 Greece License. To view a copy of this license, visit http://creativecommons.org/licenses/by-nc-sa/4.0/ or send a letter to Creative Commons, 543 Howard Street, 5th Floor, San Francisco, California, 94105, USA
Downloads
Download data is not yet available.