Oracular Prophecy and the Politics of Toppling Ottoman Rule in South-East Europe
---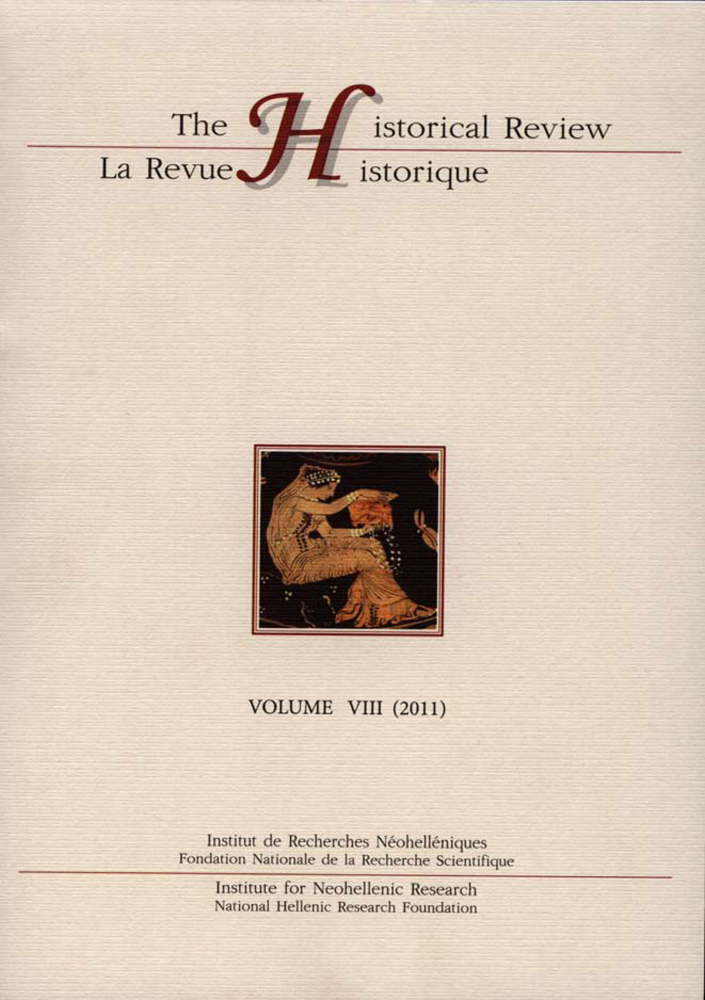 Article Details
How to Cite

Hatzopoulos, M. (2012). Oracular Prophecy and the Politics of Toppling Ottoman Rule in South-East Europe. The Historical Review/La Revue Historique, 8, 95–116. https://doi.org/10.12681/hr.278
The copyright for articles in this journal is retained by the author(s), with first publication rights granted to the journal. By virtue of their appearance in this open access journal, articles are free to use with proper attribution in educational and other non-commercial sectors. The Historical Review/La Revue Historique retains the right to publish papers that appear in the journal in collective volumes published by the Institute for Neohellenic Research/National Hellenic Research Foundation.
Sample acknowledgement: Reprinted with permission from the author. Original publication in the The Historical Review/La Revue Historique www.historicalreview.org
This work is licensed under a Creative Commons Attribution-NonCommercial-ShareAlike 4.0 Greece License. To view a copy of this license, visit http://creativecommons.org/licenses/by-nc-sa/4.0/ or send a letter to Creative Commons, 543 Howard Street, 5th Floor, San Francisco, California, 94105, USA
Downloads
Download data is not yet available.