Psychosociology of Addiction and Rehabilitation: Construction of a Psychometric Instrument for screening problem and pathological gambling
---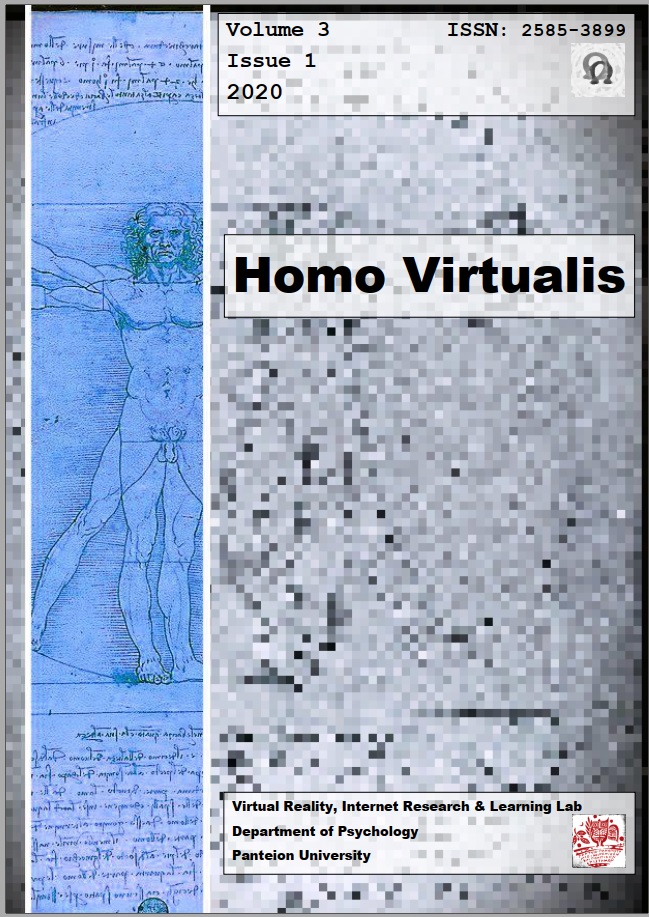 Published: Jun 16, 2020
Keywords:
Pathological Gambling Behavior Gambling Disorders Pathological Gamblers Problem Gamblers Biological Factors Psychological Factors Sociological Factors
Abstract
Gambling and gambling disorders have received solicitous attention by clinicians and researchers during the past three decades. The majority of existing psychometric instruments relevant to problem gambling are based on the clinical evaluation of symptomatology. The aim of this study was the development and evaluation of a self report instrument that comprehends elements based on three main factors: a. psychological, b. biological, c. sociological. In the first phase of this research, structured and semi-structured interview was conducted in 16 individuals. In the second phase, a pilot inventory that consisted of 227 items, was administered in 91 individuals of general population. In the last phase of this study participated 200 individuals from the community and completed the short form of the inventory that included 148 items. Factor analysis was conducted in all items and 115 statistically significant questions were derived which comprise the final form. The present instrument, which has demonstrated satisfactory psychometric properties, provides a first step in self evaluation of problem and pathological gambling in Greece and aims at effective counseling in order to reduce or even prevent addictive gambling behaviors.
Article Details
How to Cite

Charonitaki, A., Zhuravliova, I., & Koskinas, K. (2020). Psychosociology of Addiction and Rehabilitation: Construction of a Psychometric Instrument for screening problem and pathological gambling. Homo Virtualis, 3(1), 4–46. https://doi.org/10.12681/homvir.23382
Authors who publish with this journal agree to the following terms:
· Authors retain copyright and grant the journal right of first publication with the work simultaneously licensed under a Creative Commons Attribution License that allows others to share the work with an acknowledgement of the work's authorship and initial publication in this journal.
· Authors are able to enter into separate, additional contractual arrangements for the non-exclusive distribution of the journal's published version of the work (e.g. post it to an institutional repository or publish it in a book), with an acknowledgement of its initial publication in this journal.
· Authors are permitted and encouraged to post their work online (preferably in institutional repositories or on their website) prior to and during the submission process, as it can lead to productive exchanges, as well as earlier and greater citation of published work.
Downloads
Download data is not yet available.