Hybrid neighborhoods: From sandlots to social media
---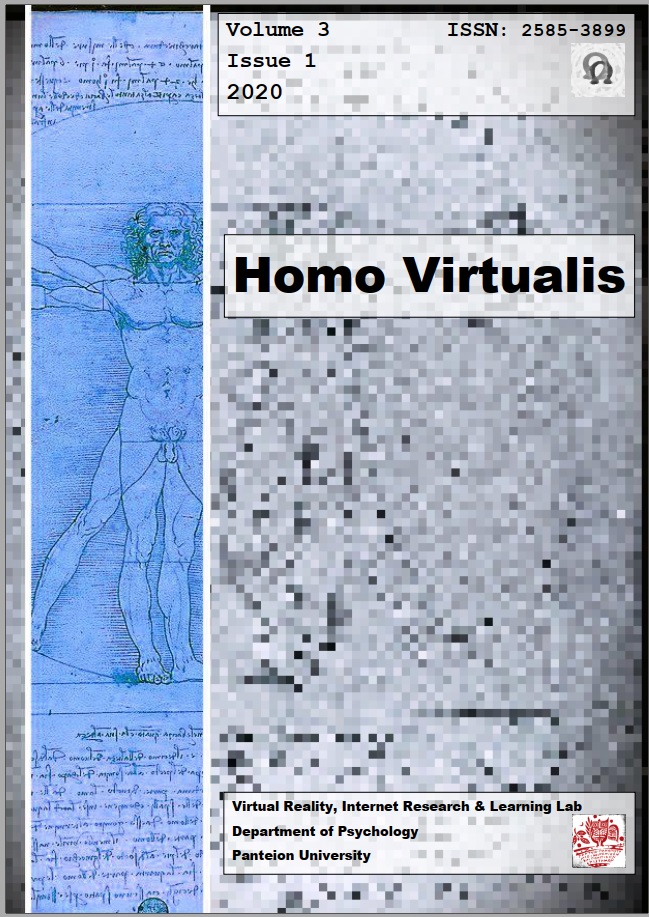 Published: Jun 16, 2020
Keywords:
hybrid neighborhoods local social media virtual communities social bonding
Abstract
The rapid development of Information and Communication Technologies (ICT) along with the mass urbanization phenomenon have led to dramatic changes in the ways people create social bonds, form and understand communities and act collectively towards common goals. One important change is that locality and distance is no longer perceived as a key prerequisite for the development of social bonds. Local communities, traditionally based on social grouping by physical proximity, have been seriously affected by technological media (social media and applications). Socio-psychological research shows that the major impact of technology-based communication is the transformation of social bonds between members of local communities and the social capital they accumulate. Within this framework, the research project "GEITONIA" has a dual scope. On a theoretical level, to shed more light on the different ways and degrees local communities use social media and applications in everyday life. On an empirical level, to examine if and in what ways a local social medium mobile application, developed for neighborhoods, can help the understanding of the sense of community and re-strengthen the social cohesion among its members. The article is an attempt to provide a quick glance on the key concepts and theoretical background on which the research project is based.
Article Details
How to Cite

Karras, D., Koletsi, M., & Vagias, G. (2020). Hybrid neighborhoods: From sandlots to social media. Homo Virtualis, 3(1), 71–81. https://doi.org/10.12681/homvir.23458
Authors who publish with this journal agree to the following terms:
· Authors retain copyright and grant the journal right of first publication with the work simultaneously licensed under a Creative Commons Attribution License that allows others to share the work with an acknowledgement of the work's authorship and initial publication in this journal.
· Authors are able to enter into separate, additional contractual arrangements for the non-exclusive distribution of the journal's published version of the work (e.g. post it to an institutional repository or publish it in a book), with an acknowledgement of its initial publication in this journal.
· Authors are permitted and encouraged to post their work online (preferably in institutional repositories or on their website) prior to and during the submission process, as it can lead to productive exchanges, as well as earlier and greater citation of published work.
Downloads
Download data is not yet available.