Factors influencing HACCP implementation in the food industry
---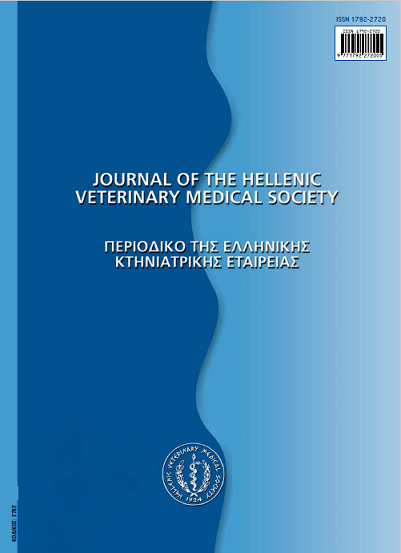 Published: Dec 15, 2017
Keywords:
carcass quality food safety management HACCP slaughterhouse hygiene
Abstract
HACCP application in food processing plants could improve food safety and lead to a reduction of food-borne diseases. Apparent lack of HACCP implementation in several food businesses may be due to presence of various technical barriers. The aim of this review is to explore the lists of motives and barriers to implementation of the HACCP system as outlined in the published literature and to evaluate respective impact. Lack of awareness of HACCP, no perceived benefits, lack of training, management regressions, variability of production lines and individuality of each product, variability of the consumers' demands and small size of an enterprise have been found to have negative effects on implementation and performance of a HACCP system. Also, costs of development, as well as application and maintenance of the system seem to constitute a severe constraint. According to the authors' opinion, lack of management commitment, in addition to lack of personnel training and costs are the main constraints to appropriate implementation of HACCP.
On the other hand, motivation for HACCP application provides an improvement of processing procedures' efficiency, decrease of recalls, regulatory demands, enhancement of firm reputation, costs reduction, customers' demands, previous experiences with food safety issues, trained staff and management decision. Finally, legislation cannot provide adequate motivation for appropriate HACCP implementation, so that market motivation is, in our view, the key factor that can lead to management commitment.
Article Details
How to Cite

MILIOS (Κ. ΜΗΛΙΟΣ) K., DROSINOS (Ε. ΔΡΟΣΙΝΟΣ) E. H., & ZOIOPOULOS (Π.Ε. ΖΩΪΟΠΟΥΛΟΣ) P. E. (2017). Factors influencing HACCP implementation in the food industry. Journal of the Hellenic Veterinary Medical Society, 63(4), 283–290. https://doi.org/10.12681/jhvms.15442
Authors who publish with this journal agree to the following terms:
· Authors retain copyright and grant the journal right of first publication with the work simultaneously licensed under a Creative Commons Attribution Non-Commercial License that allows others to share the work with an acknowledgement of the work's authorship and initial publication in this journal.
· Authors are able to enter into separate, additional contractual arrangements for the non-exclusive distribution of the journal's published version of the work (e.g. post it to an institutional repository or publish it in a book), with an acknowledgement of its initial publication in this journal.
· Authors are permitted and encouraged to post their work online (preferably in institutional repositories or on their website) prior to and during the submission process, as it can lead to productive exchanges, as well as earlier and greater citation of published work.
Downloads
Download data is not yet available.