The official veterinarian and his role in the supervision of experiments on animals in the Polish legislation
---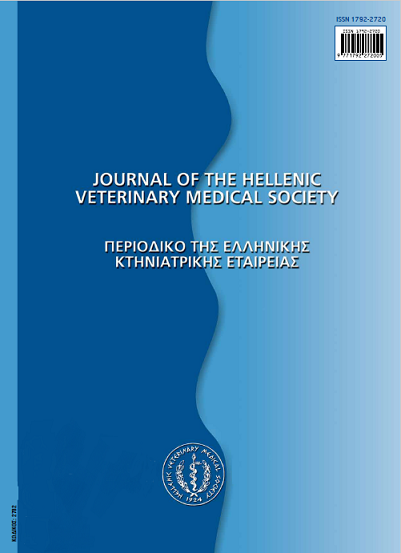 Published: Jan 29, 2018
Keywords:
experiments on animals laboratory animals veterinary supervision veterinary legislation
Abstract
Polish legislation regulating the supervision of animals used for scientific purposes has undergone significant changes in the last several years. The most important achievement was delegating the supervision of laboratory animal breeding, supply and experiments to veterinarians employed by the Veterinary Inspectorate. Initially, pursuant to the first regulations dating back to 1928, veterinarians were not assigned any role in the supervision of animals used for scientific purposes. Minor modifications in this respect were introduced in 1960. The first supervisory powers were introduced by the Act of 1997 involving approvals to be issued by veterinarians in compliance with the legal requirements of entities carrying out experiments on animals and entities breeding laboratory animals. The Act of 2005 on experiments on animals did not bring about significant changes in the powers of veterinarians supervising animals used for scientific purposes. The above-mentioned legal acts did not provide the Veterinary Inspectorate with greater rights to supervise animals used for scientific purposes. When the Act on Freedom of Economic Activity was amended (in 2007), the supervision of economic operators became particularly difficult or sometimes even impossible. The Act on the Protection of Animals Used for Scientific or Educational Purposes that was passed in Poland on 15 January 2015 is a legal act that delegates the right to comprehensive supervision of animals used for scientific purposes to one public authority, namely, the Veterinary Inspectorate.
Article Details
How to Cite

FELSMANN, M. Z., SZAREK, J., & SZYNAKA, B. (2018). The official veterinarian and his role in the supervision of experiments on animals in the Polish legislation. Journal of the Hellenic Veterinary Medical Society, 67(4), 269–274. https://doi.org/10.12681/jhvms.15650
Authors who publish with this journal agree to the following terms:
· Authors retain copyright and grant the journal right of first publication with the work simultaneously licensed under a Creative Commons Attribution Non-Commercial License that allows others to share the work with an acknowledgement of the work's authorship and initial publication in this journal.
· Authors are able to enter into separate, additional contractual arrangements for the non-exclusive distribution of the journal's published version of the work (e.g. post it to an institutional repository or publish it in a book), with an acknowledgement of its initial publication in this journal.
· Authors are permitted and encouraged to post their work online (preferably in institutional repositories or on their website) prior to and during the submission process, as it can lead to productive exchanges, as well as earlier and greater citation of published work.
Downloads
Download data is not yet available.