L-lysine determination in animal feed using microbiological microtiter plate assay
---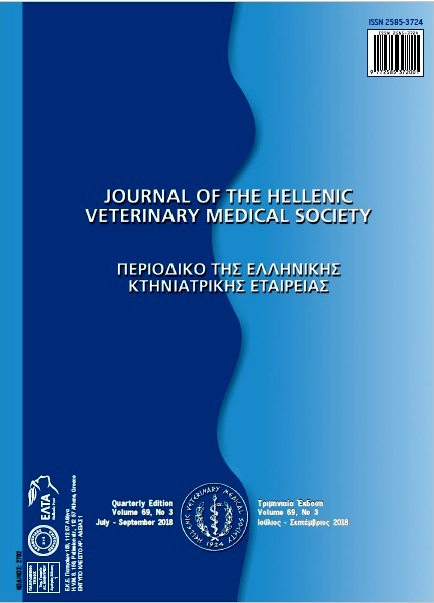 Keywords:
L-lysine determination feed microbiological assay HPLC
Abstract
Chromatographic methods are most commonly used for the analysis of amino acids; however, there is growing need for faster, simpler and more price-effective assays. In this paper, the applicability of a rapid microbiological assay for quantification of the total content of L-lysine in feed samples was evaluated. The assay relies on the dependency of bacterial growth of Pediococcus acidilactici on the presence of L-lysine. Microbiological microtiter plate assay method for the quantitative determination of total (added and natural) L-lysine in feed samples has been verified, and parameters such as accuracy, precision, limit of detection, and limit of determination were evaluated. Results of total L-lysine determination in different feed samples have been compared with results of validated HPLC method. The microbiological microtiter plate assay method can be employed as a qualitative and quantification method for total L-lysine determination with detection and determination limit of 0.040 % and 0.085 %, respectively. However, further research on the influence of sample matrix on the determination of low lysine levels is required.
Article Details
How to Cite

JAKŠIĆ, S., JAJIĆ, I., KRSTOVIĆ, S., & MIHALJEV, Ž. (2018). L-lysine determination in animal feed using microbiological microtiter plate assay. Journal of the Hellenic Veterinary Medical Society, 69(3), 1094–1100. https://doi.org/10.12681/jhvms.18881
Section
Research Articles
This work is licensed under a Creative Commons Attribution-NonCommercial 4.0 International License.
Authors who publish with this journal agree to the following terms:
· Authors retain copyright and grant the journal right of first publication with the work simultaneously licensed under a Creative Commons Attribution Non-Commercial License that allows others to share the work with an acknowledgement of the work's authorship and initial publication in this journal.
· Authors are able to enter into separate, additional contractual arrangements for the non-exclusive distribution of the journal's published version of the work (e.g. post it to an institutional repository or publish it in a book), with an acknowledgement of its initial publication in this journal.
· Authors are permitted and encouraged to post their work online (preferably in institutional repositories or on their website) prior to and during the submission process, as it can lead to productive exchanges, as well as earlier and greater citation of published work.
Downloads
Download data is not yet available.
References
Bartolomeo MP, Maisano F (2006) Validation of reversed-phase HPLC method for quantitative amino acid analysis. J Biomol Tech 17:131-137.
Chalova VI, Zabala-Diaz IB, Woodward CL, Ricke SC (2008) Development of a whole cell green fluorescent sensor for lysine quantification. World J Microb Biot 24:353-359.
Cottingham LS, Smalidge RL (1988) Reverse-phase liquid chromatographic determination of lysine in complete feeds and premixes, using manual precolum derivatization. J AOAC Int 71:1012-1016.
Couch JR, Thomas M, Agric J (1976) A comparison of chemical methods for the determination of available lysine in various proteins. Food Chem 24:943-946.
Culea M, Scrob S, Suvar S, Podea P, Has I, Muste S (2015) Determination of amino acids in corn seed by gas chromatography- mass spectrometry. Anal Lett 48:37-46.
European Commission (2009) Commission Regulation (EC) No 152/2009 of 27 January 2009 laying down the methods of sampling and analysis for the official control of feed, Off J Eur Union L54:30-31.
Fiechter FG, Mayer HK (2014) A novel UHPLC method for the determination of amino acids using either fluorescence or ultraviolet detection, Current Analytical Chemistry 10: 366-374.
Fontaine J, Eudaimon M (2000) Liquid chromatographic determination of lysine, methionine, and threonine in pure amino acids (feed grade) and premixes: collaborative study. J AOAC Int 83:771-783.
Fountoulakis M, Lahm HW (1998) Hydrolysis and amino acid composition analysis of proteins. J Chromatogr A 826:109-134.
Garcia-Villar N, Saurina J, Hernandez-Cassou S (2001) Potentiometric sensor array for the determination of lysine in feed samples using multivariate calibration methods. Fresen J Anal Chem 371:1001-1008.
Hasani M, Yaghoubi L, Abdollahi H (2007) A kinetic spectrophotometric method for simultaneous determination of glycine and lysine by artificial neural networks. Anal Biochem 365:74-81.
Herman RA, Scherer PN, Shan G (2008) Evaluation of logistic and polynomial models for fitting sandwich-ELISA calibration curves. Journal of Immunological Methods, 339, 245-258.
Horn MJ, Jones DB, Blum AE (1946) Microbiological determination of methionine in proteins and foods. J Biol Chem 166:321-326.
Horn MJ, Jones DB, Blum AE (1947) Microbiological determination of lysine in proteins and foods. J Biol Chem 169:71-76.
Jajić I, Krstović S, Glamočić D, Jakšić S, Abramović B (2013) Validation of an HPLC method for the determination of amino acids in feed. J Serb Chem Soc 78:839-850.
Khan AS, Faiz F (2008) Amino acid analysis using ion exchange resins. J Natur Sci Math 48:1-17.
Latorre RM, Saurina J, Hernandez-Cassou S (2001) Sensitivity enhancement by on-line preconcentration and in-capillary derivatization for the electrophoretic determination of amino acids. Electrophoresis 22:4355-4361.
Latorre RM, Saurina J, Hernandez-Cassou S (2002) Continuous flow derivatization system coupled to capillary electrophoresis for the determination of amino acids. J Chromatogr A 976:55-64.
Le A, Ng A, Kwan T, Cusmano-Ozog K, Cowan TM, (2014) A rapid, sensitive method for quantitative analysis of underivatized amino acids by liquid chromatography–tandem mass spectrometry (LC–MS/MS) Journal of Chromatography B 944: 166-174.
Liao SF, Wang T, Regmi N (2015) Lysine nutrition in swine and the related monogastric animals: muscle protein biosynthesis and beyond. SpringerPlus 4:1-12.
Loy HW, Wright WW (1959) Microbiological assay of amino acids, vitamins, and antibiotics. Anal Chem 31:971-974.
Reason AJ (2003) Validation of amino acid analysis methods. In: B.J. Smith (Ed.). Protein Sequencing Protocols. Methods Mol Biol (Volume 211), Humana Press, Totowa, NJ: pp 181-194.
Redshaw MS, Fickler J, Fontaine J, Heimbeck W, Hess V, Reimann I (2010) Amino Acid Composition of Feedstuffs, Evonik Industries. Saurina J, Hernandez-Cassou S, Fabregas E, Alegret S (1999) Determination of tryptophan in feed samples by cyclic voltammetry and multivariate calibration methods. Analyst 124:733-737.
Sugawara A, Matsui D, Yamada M, Asano Y, Isobe K (2015) New enzymatic methods for selective assay of L-lysine using anl-lysine specific decarboxylase/oxidase from Burkholderia sp. AIU 395. J Biosci Bioeng 119:369-374.
Thompson M, Ellison SL, Wood R (2002) Harmonized guidelines for single laboratory validation of methods of analysis. Pure Appl Chem 74:835-855.