Anticoccidial potential of Ageratum conyzoides and its effect on Blood parameters of experimentally infected Broiler Chickens
---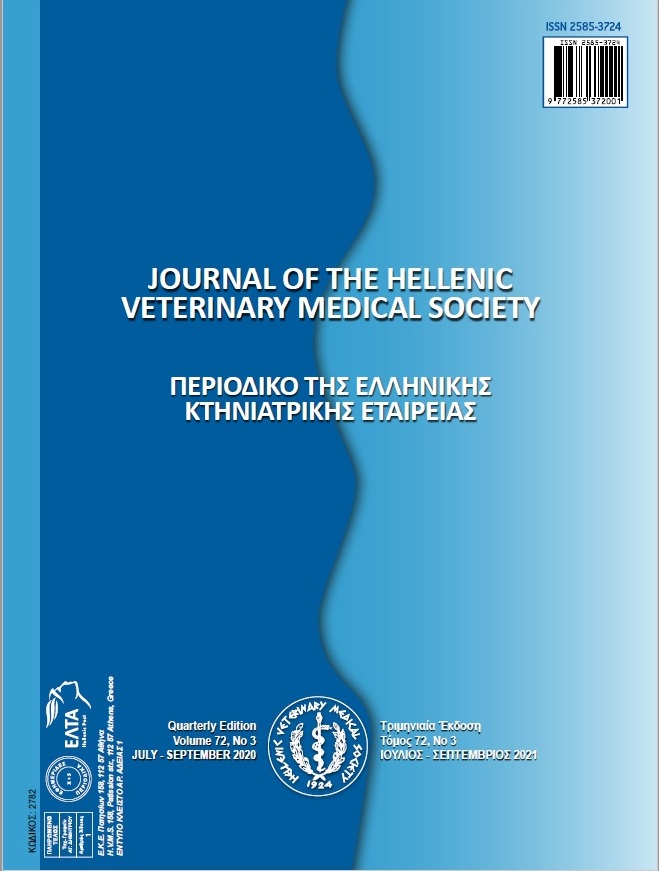 Keywords:
Resistance Sporulated oocyst Eimeria Medicinal plant
Abstract
Coccidiosis is an infectious parasitic disease of poultry which causes heavy economic losses to commercial poultry industry. Coccidiosis has been generally controlled by using different synthetic anticoccidial drugs but, due to development of resistance to these drugs this method is losing its effectiveness. Exploration of novel and alternative compounds against avian coccidiosis is need of time now a days. In this regard, medicinal plants can serve as substitute to these synthetic anticoccidials. Thus, to find out alternative novel agents, current research was designed to evaluate the anticoccidial potential of Ageratum conyzoides extract (ACE). For in vivo experiment, 105 broiler chicks were purchased and further divided into 7 sub-groups (15 birds in each group). At 7th day of experiment, Groups A, B and C were fed with plant extract at 100, 200 and 300 mg/kg respectively. Group D was supplemented with Vitamin-E while, Group E and F remained as infected medicated and infected un-medicated control groups and served with standard medicine (Baycox®) and Phosphate Buffer Saline (PBS) respectively. Moreover, Group G served as normal control group. At day 14th of experiment, all groups except rom Group G were orally infected with 60,000 sporulated oocysts of mixed Eimeria species. Anticoccidial potential of ACE was evaluated on the basis of lesion scores, fecal scores, oocyst scores and feed conversion ratio. Furthermore, the effect of ACE on the serum chemistry was also evaluated to check toxicity of plant extract if any. The results were compared with standard medicine (Baycox®). On the basis of results, ACE showed anticoccidial activity by reducing fecal, lesion and oocyst scores in infected chicks (P<0.05). ACE also improved FCR of infected chicks. Moreover, ACE exhibited positive effects on serum chemistry of broiler chickens (P<0.05).
Article Details
How to Cite

HUSSAIN, K., ABBAS, R., ABBAS, A., SAMIULLAH, K., AHMED, T., SIDDIQUE, F., MOHSIN, M., REHMAN, A., RAHMAN, A., & WAQAS, M. (2021). Anticoccidial potential of Ageratum conyzoides and its effect on Blood parameters of experimentally infected Broiler Chickens. Journal of the Hellenic Veterinary Medical Society, 72(3), 3085–3090. https://doi.org/10.12681/jhvms.28497
Section
Research Articles
This work is licensed under a Creative Commons Attribution-NonCommercial 4.0 International License.
Authors who publish with this journal agree to the following terms:
· Authors retain copyright and grant the journal right of first publication with the work simultaneously licensed under a Creative Commons Attribution Non-Commercial License that allows others to share the work with an acknowledgement of the work's authorship and initial publication in this journal.
· Authors are able to enter into separate, additional contractual arrangements for the non-exclusive distribution of the journal's published version of the work (e.g. post it to an institutional repository or publish it in a book), with an acknowledgement of its initial publication in this journal.
· Authors are permitted and encouraged to post their work online (preferably in institutional repositories or on their website) prior to and during the submission process, as it can lead to productive exchanges, as well as earlier and greater citation of published work.
Downloads
Download data is not yet available.
References
Abbas A, Abbas RZ, Khan MK, MA Raza, Mahmood MS, Saleemi MK, Hussain T, Khan JA Sindhu ZUD (2019) Anticoccidial effects of Trachyspermum ammi (Ajwain) in broiler chickens. Pak Vet J 39: 301-304.
Abbas A, Iqbal Z, Abbas RZ, Khan MK, Khan JA (2017) Immunomodulatory activity of Pinus radiata extract against coccidiosis in broiler chicken. Pak Vet J 37: 145 - 149.
Abbas A,Iqbal Z, Abbas RZ (2015) In-vitroanticoccidial potentaial of Sacharrum officiarum extract against Eimeria oocysts. BolLatinoam Caribe Plant Med Aromat14:456-61.
Abbas RZ, Iqbal Z, Khan MN, Zafar MA, Zia MA (2010) Anticoccidial activity of Curcumalonga L. in broiler chickens. Braz Arch Biol Techno l53: 63-67.
Abbas RZ, Colwell DD, Gilleard J (2012) Botanicals An alternative approach for the control of avian coccidiosis. Worlds PoultSci J 68:203-215.
Abbas RZ, Iqbal Z, Akhtar MS, Khan MN, Jabbar A,Sandhu ZD (2006) Anticoccidial screening of Azadirachtaindica (Neem) in broilers. Pharmacologyonline 3:365-71.
AbbasA, Iqbal Z, Abbas RZ, Khan MK,KhanJA,Sindhu ZD, MahmoodMS,Saleemi MK (2017) In vivo anticoccidial effects of Beta vulgaris (sugar beet) in broiler chickens. Microb Pathog.111:139-144.
Alshamiri MMA, Ali SAM, Abdalla HO and Ahmed HB (2021). The effect of supplementing different levels of phytase enzyme on performance, some carcass properties and economics of broiler chickens. Agrobiol Records 4: 14-22.
Chapman HD (2014) Milestones in avian coccidiosis research.A review. PoultSci93:501-511.
DkhilMA, Abdel-Baki AS, Wunderlich F, Sies H, Al-Quraishy S (2011) Anticoccidial and anti-inflammatory activity of garlic in murine Eimeria papillata infections. Vet Parasitol 175: 66-72.
Elghobashy KA, Eldanasoury MM, Elhadary AA, Farid M (2020) Phytochemical constituent, HPLC profiling and antioxidant activity of Passiflora incarnata and Arctium lappa leaves extracts. Int J Vet Sci 9: 42-49.
Fall AD, Gbati OB, DiattaW,Lapo RA, Diatta-Badji K, Dieng M, Ibra S, Dieng SIM, Bassene E Pangui LJ (2016) Anticoccidian activity of ethanol roots extract of Cassia sieberianaDC in chickens. European J Med Plants11: 1-7.
Hassan NMF, Sedky D, Abd El-Aziz TH, Shalaby HA, Abou-Zeina HAA (2020) Anthelmintic potency and curative effect of pomegranate peels ethanolic extract against H. contortus infection in goats. Int J Vet Sci 9: 210-216.
Hilbrich, P (1978)Krankheiten des geflugelsunterbesonderedberucksichitigung der haltung und futterung. Hermann kuhn kg. Schwenningen am neckar Germany.
Jang IJ, Jun M,Lillehoj MHS, Dalloul RA, Kong IK, Kim S, Min W2007: Anticoccidial effect of green tea-based diets against Eimeria maxima. Vet Parasitol144:172-175.
Johnson J, Reid WM (1970) Anticoccidial drugs lesion scoring techniques in battery and floor pen experiments with chickens. Exp Parasitol 28:30-36.
Juman M, Nordin ML, Woldegiorgis EA, Zulkiple SA, Shaari R (2020) In vitro study of antifungal activity of Averrhoa bilimbi extracts against Candida species. Int J Vet Sci 9: 104-110.
Ijaz MU, Khan MA, Yousaf S, Nasir S, Naz H, Anwar H, Younis T, Samad A (2020). Methanolic extract of Fraxinus xanthoxyloides attenuates cisplatin-induced reproductive toxicity in male albino rats. Pak Vet J 40: 489-493.
Khan MN, Sajid MS, Rizwan HM, Qudoos A, Abbas RZ, Riaz M, Khan MK (2017) Comparative efficacy of six anthelmintic treatments against natural infection of fasciola species in sheep. Pak Vet J 37:65 - 68.
Khater HF, Ziam H, Abbas A, Abbas RZ, Raza MA, Hussain K, Younis EZ, Radwan IT, Selim A (2020) Avian Coccidiosis: Recent Advances in Alternative Control Strategies and Vaccine Development. Agrobiol Records 1: 11-25.
Khaskheli AA, Khaskheli MI, Khaskheli AJ, Khaskheli AA (2020) Dietary influence of Yucca schidigera on broilers and layers: a review. Int J Vet Sci 9: 458-461.
Masood A, Qureshi AS, Shahid RU, Jamil H (2020). Effects of oral administration of essential oil (Mix Oil®) on growth performance and intestinal morphometry of Japanese quails (Coturnix coturnix japonica). Pak Vet J 40: 385-389.
Mikail HG, Abubakar IA, Mohammed BR, Yusuf M, Hussain G (2019) Effects of Methanolic Leaf Extract of Lannea schimperi on Some Organs Histopathology in Experimentally Induced Coccidiosis in Broiler Chickens. J Vet Sci Ani Husb 6: 602
Molan AL, Liu Z, Shampa DE (2009) Effect of pine bark (Pinusradiata) extracts on sporulation of coccidian oocysts. Fol Parasitol 56: 1-5.
Nghonjuyi NW, Tiambo CK, KimbiHK, Manka N, Juliano F, Lisita RS (2015) Efficacy of ethanolic extract of Carica papaya leaves as a substitute of sulphanomide for the control of coccidiosis in KABIR chickens in cameroon. J Anim Health Prod 3: 1-21.
Nweze NE, Obiwulu IS (2009) Anticoccidial effects of Ageratum conyzoides. J Ethnopharmacol 122:6-9.
Qamar H, Li A, Zeng Z, Wang Y, Mehmood K, Waqas M, Iqbal M, Zhang J, Li J (2020). Effect of grape seed extract on tibial dyschondroplasia incidence, liver weight, and tibial angiogenesis in chickens. Pak Vet J 40 : 187-194.
Raheel IAR, Orabi A, El Masry A (2019) Natural herbs CLEANACTIV®; immune-modulator, health activator and growth promoter in broiler chickens. Int J Vet Sci 8: 67-270.
Ragab E, Badr H, AbuElkheir A, Enbaawy MI (2020) The effectiveness of methanolic extracts of five plants on different Salmonella isolates. Int J Vet Sci 9: 379-384.
Ryley JF, Meade R, Burst JH, Robinson TE (1976) Methods in coccidiosis research Separation of oocysts from faeces. J Parasitol 73: 311-326.
SAS (2004) SAS Statistical Software Version 9.1. SAS Institute Inc. Cary NC USA.
Shahid SRA, Shah MA, Riaz A, Malik AM, Hasan MU, Xiangrui L, Babar W and Shahid SKA, (2020) Identification and molecular characterization of Eimeria tenella based on EtMic5 gene in Pakistan. Pak Vet J 40: 443-448.
Wang D,Zhou L, Li W, Zhou H, Hou G (2016) Anticoccidial effect of Piper sarmentosum extracts in experimental coccidiosis in broiler chickens. Trop Anim Health Prod 5: 1071-1078.
YangWC, Tien YJ, Chung CY, Chen C,Chiou WH, Hsu SY, Liu HY, Liang CL, Chang CLT (2015) Effect of Bidens pilosa on infection and drug resistance of Eimeria in chickens. Res Vet Sci 98: 74-81.
Yi Y, Yao M, Sun P, Cheng J, Khan A, Guo J, Li H, Sun N (2020). Effect of ethanol extract and fractions of physalis calyx seu fructus on inflammation and Mycoplasma Gallisepticum. Pak Vet J 40: 283-288.
Youn HJ, Kang YB, Jang DH (1993) Effects of g-irradiation from cobalt-60 on pathogenicity of Eimeria tenella. Korean J Vet Res 33:649-655.
Zhang K, Li X, Na C, Abbas A, Abbas RZ, Zaman MA (2020) Anticoccidial effects of Camellia sinensis (green tea) extract and its effect on Blood and Serum chemistry of broiler chickens. PakVet J 40: 77-80.