Accessibility Mainstreaming and Beyond – Senior Citizens as Secondary Users of Audio Subtitles in Cinemas
---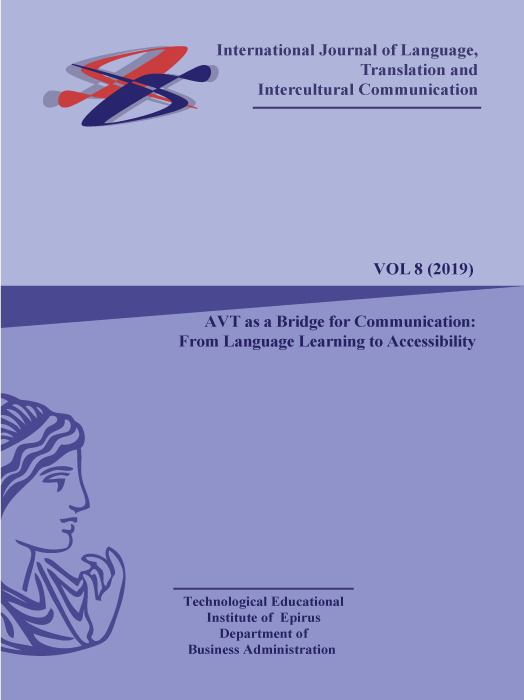 Published: Apr 15, 2019
Keywords:
accessibility subtitles audio subtitles technology mobile applications
Abstract
Audiovisual accessibility is traditionally seen as a means of providing access for people with sensory impairments, be it sight or hearing loss (Orero, 2004). Recently, a much broader perspective opened as some also see it as a way of providing linguistic accessibility (Díaz Cintas, 2005; Orero & Matamala, 2007) or even as services that cater for the specific needs of people who "cannot, or cannot properly, access the audiovisual content in its original form" (Greco, 2016: 23). This article fits squarely into this trend as it reports on a survey-based study set out to find out preferences regarding linguistic accessibility in the cinema among unimpaired senior citizens in Poland. On the whole, 40 people aged 60 or more took part in the study. Results show that senior citizens are more likely to choose voice-over and dubbing over subtitling. This could be because the majority of participants declared that they experience discomfort or difficulties when reading subtitles. As a result, they are willing to use a mobile app that would enable them to listen to audio subtitles in the cinemas.
Article Details
How to Cite

JANKOWSKA, A. (2019). Accessibility Mainstreaming and Beyond – Senior Citizens as Secondary Users of Audio Subtitles in Cinemas. International Journal of Language, Translation and Intercultural Communication, 8, 28–47. https://doi.org/10.12681/ijltic.20275
This work is licensed under a Creative Commons Attribution-NonCommercial-ShareAlike 4.0 International License.
Copyright Notice
Authors who publish with this journal agree to the following terms:
Authors retain copyright and grant the journal right of first publication with the work simultaneously licensed under a Creative Commons Attribution License that allows others to share the work with an acknowledgement of the work's authorship and initial publication in this journal.
Authors are able to enter into separate, additional contractual arrangements for the non-exclusive distribution of the journal's published version of the work (e.g., post it to an institutional repository or publish it in a book), with an acknowledgement of its initial publication in this journal.
Authors are permitted and encouraged to post their work online (e.g., in institutional repositories or on their website) prior to and during the submission process, as it can lead to productive exchanges, as well as earlier and greater citation of published work (See The Effect of Open Access).
Downloads
Download data is not yet available.