Παράγοντες αποτελεσματικότητας εξ αποστάσεως επιμόρφωσης: Εμπειρική έρευνα
---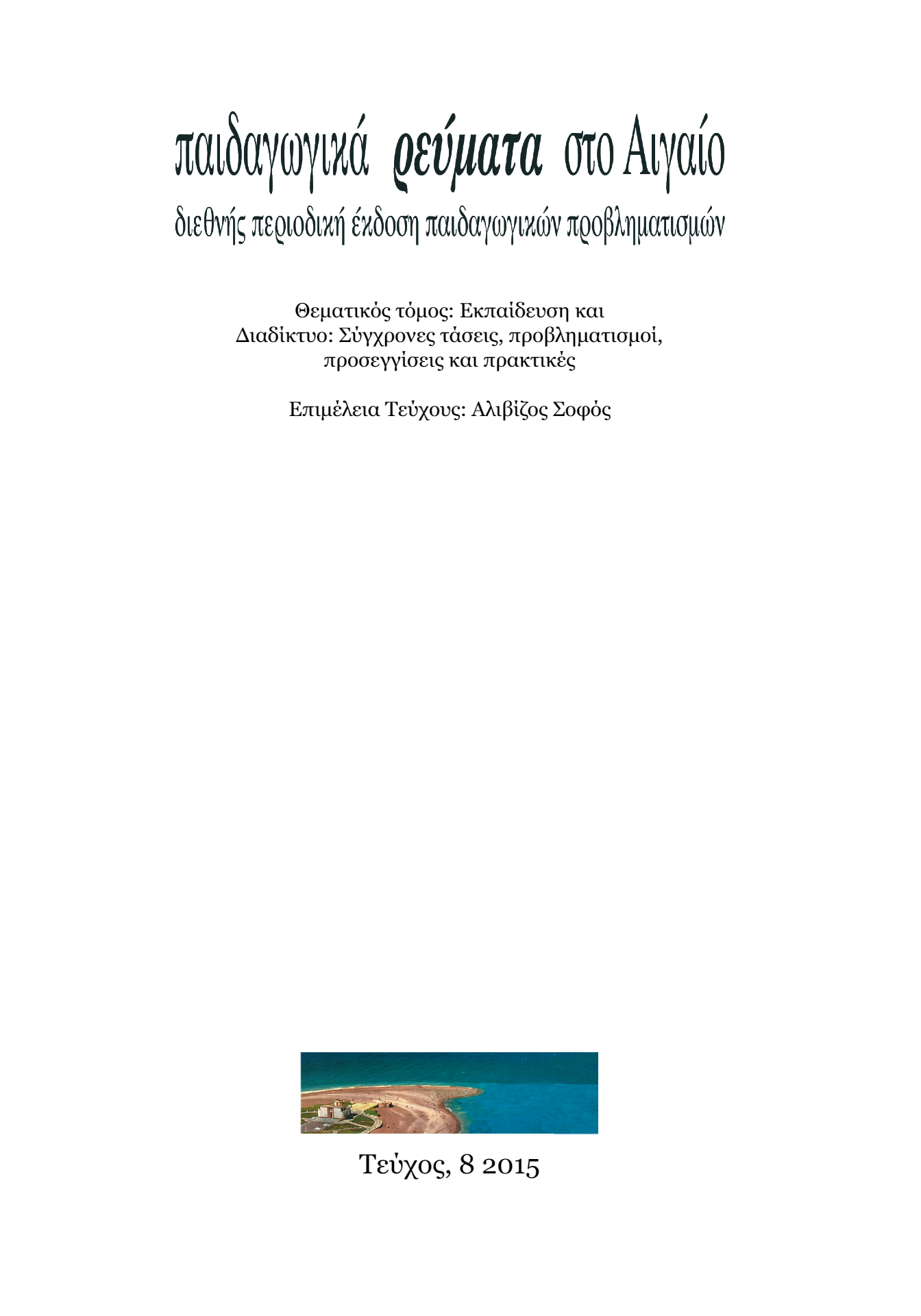 Δημοσιευμένα: Aug 21, 2022
Περίληψη
Continuous learning is identified as an integral part of educationists' professional development, as well as a key factor in quality of education. Rapid breakthroughs in information and communication technologies have created new potential in information delivering technologies and have provided new systems in distance learning. In addition, the actualization of high quality and efficiency distance learning programs is essential in achieving a rational allocation of resources, both human and material, as well as upgrading the provided educational work. A key factor in the corresponding training programs is the enrichment of the participants' professional knowledge, the supply in new methods and practices and the opportunity for self-development, through the satisfaction of personal needs and interests. The key aim of the present article is to explore the views and experiences of education managerial executives regarding the factors of efficient planning, organizing and conducting distance learning. Achieving the abovementioned target is based both in bibliographic references as well as empirical research data, conducted throughout the second semester of the 2013-2014 school year among 37 head teachers. The study concludes that the most significant requirements/factors are the need for developing blended learning programs, based on the combination of conventional and distance learning methods, the constant support from an educationalist, the creation of educational material suitable for personalized learning and the enrichment of the provided training by utilizing the Internet's capabilities and implementing a variety of educational techniques, such as "face to face" training. In summary, important conclusions are reached in terms of making planning, organizing and conducting distance learning programs more effective.
Λεπτομέρειες άρθρου
Πώς να δημιουργήσετε Αναφορές

Μπάμπας Ν., & Δάρρα Μ. (2022). Παράγοντες αποτελεσματικότητας εξ αποστάσεως επιμόρφωσης: Εμπειρική έρευνα. Παιδαγωγικά ρεύματα στο Αιγαίο, 8(1). https://doi.org/10.12681/revmata.31148
Αυτή η εργασία είναι αδειοδοτημένη υπό το CC Αναφορά Δημιουργού – Μη Εμπορική Χρήση – Παρόμοια Διανομή 4.0.
Λήψεις
Τα δεδομένα λήψης δεν είναι ακόμη διαθέσιμα.