Kings, Celebrities and Working Mums: Kjartan Poskitt's Plays for Young Actors as History and Entertainment
---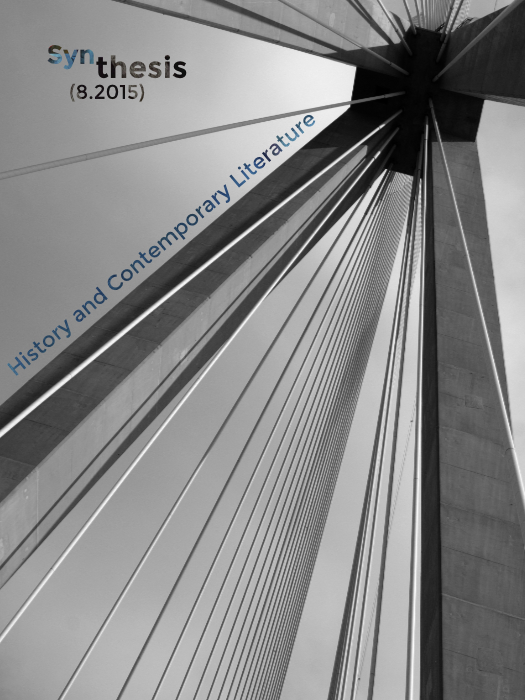 Published: Apr 11, 2019
Keywords:
Kjartan Poskitt popular history popular historiography
Abstract
After postmodern approaches called into question the foundations of academic history in the 1970s and 1980s, recent studies have identified a new boom in popular history formats such as historical novels, costume drama and TV documentaries. This trend has also spurred new theoretical approaches towards (popular) history, which are both a continuation and a reaction to postmodern theories. On the basis of these, this paper analyses two plays by the British writer and comedian Kjartan Poskitt – Henry the Tudor Dude: A Musical Play (1995) and Nell's Belles: The Swinging Sixteen-Sixties Show: A Musical (2002)—both aimed at young amateur actors. These two plays present panoramic views of the lives of the English kings Henry VIII and Charles II, respectively, and show their objects in a highly entertaining and irreverent light, concentrating on their flamboyant private lives and personal failures. The paper demonstrates how these plays approach the dual aims of teaching and entertaining that are so typical of both children's literature and popular history in general. Moreover, it argues that though the plays represent a new development in the previously neglected field of historical drama for the young, they can also serve to demonstrate recent theoretical approaches towards (popular) history.
Article Details
How to Cite

Flothow, D. (2019). Kings, Celebrities and Working Mums: Kjartan Poskitt's Plays for Young Actors as History and Entertainment. Synthesis: An Anglophone Journal of Comparative Literary Studies, (8), 81–98. https://doi.org/10.12681/syn.16214
The copyright for articles in this journal is retained by the author(s), with first publication rights granted to the journal. By virtue of their appearance in this open access journal, articles are free to use with proper attribution. Synthesis retains the worldwide right to reproduce, display, distribute, and use published articles in all formats and media, either separately or as part of collective works for the full term of copyright. This includes but is not limited to the right to publish articles in an issue of the Journal, copy and distribute individual reprints of the articles, authorize reproduction of articles in their entirety, and authorize reproduction and distribution of articles or abstracts thereof by means of computerized retrieval systems.
Downloads
Download data is not yet available.
References
Agnew, Vanessa. "History's Affective Turn: Historical Reenactment and Its Work in the Present." Rethinking History 11. 3 (Sept. 2007). 299-312.
Arizpe, Evelyn and Morag Styles with Abigail Rokison. "Sidelines: Some Neglected Dimensions of Children's Literature and Its Scholarship." Ed. David Rudd. The Routledge Companion to Children's Literature. London and New York: Routledge, 2010. 125-38.
Berger, Stephan. "Professional and Popular Historians." Korte and Paletschek , eds. 13-29.
Berninger, Mark. Neue Formen des Geschichtsdramas in Großbritannien und Irland seit 1970. Trier: Wissenschaftlicher Verlag, 2006.
De Groot, Jerome. Consuming History: Historians and Heritage in Contemporary Popular Culture. London: Routledge, 2008.
Eyre, Frank. British Children's Books in the Twentieth Century. London: Longman, 1971.
Flothow, Dorothea. 'Told in Gallant Stories': Erinnerungsbilder des Krieges in britischen Kinder- und Jugendromanen, 1870-1939. Würzburg: Königshausen & Neumann, 2006.
Grant, Theresa and Barbara Ravelhofer, eds. English Historical Drama, 1500-1600: Forms Outside the Canon. Houndmills: Palgrave Macmillan, 2008.
Hollindale, Peter. "Drama." Ed. Peter Hunt. International Companion Encyclopaedia of Children's Literature. London: Routledge, 1996. 206-19.
Hunt, Peter, ed. Children's Literature: An Illustrated History. Oxford: OUP, 1995.
Hunt, Peter. Criticism, Theory and Children's Literature. Oxford: Blackwell, 1991.
Jenks, Chris. Childhood. London: Routledge, 1996.
Jenkins, Keith, ed. The Postmodern History Reader. London: Routledge, 1997.
Jensen, Bernard Eric. "Usable Pasts: Comparing Approaches to Popular and Public History." Eds. Paul Ashton and Hilda Kean. Public History and Heritage Today: People and Their Pasts. Houndmills and New York: Palgrave and Macmillan, 2012. 42-56.
Jordanova, Ludmilla. History in Practice. London: Arnold, 2000.
Korte, Barbara and Sylvia Paletschek, eds. Popular History Now and Then: International Perspectives. Bielefeld: transcript, 2012.
Korte, Barbara and Sylvia Paletschek. "Popular History Now and Then: An Introduction." Korte and Paletschek , eds. 7-11.
Kümmerling-Maibauer. Kinderliteratur, Kanonbildung und literarische Wirkung. Stuttgart: Metzler, 2003.
Lesnik-Oberstein, Karín. "Defining Children's Literature and Childhood." Hunt Children's Literature. 17-31.
Lucas, Ann Lawson, ed. The Presence of the Past in Children's Literature. Westport and London: Praeger, 2003.
Marshall, Margret. An Introduction to the World of Children's Books. Aldershot: Gower, 1988.
Marwick, Arthur. The New Nature of History: Knowledge, Evidence, Language. London: Palgrave and Macmillan, 2010.
McCaughrean, Geraldine. Britannia on Stage: 25 Plays from British History. London: Dolphin, 2000.
Miller, John. Charles II. London: Weidenfeld & Nicolson, 1991.
Morris-Suzuki, Tessa. The Past within Us: Media, Memory, History. London and New York: Verso, 2005.
Paletschek, Sylvia. "Introduction: Why Analyse Popular Historiographies?" Ed. Sylvia Paletschek. Popular Historiographies in the 19th and 20th Centuries: Cultural Meanings, Social Practices. Oxford: Berghahn, 2011. 1-18.
Poskitt, Kjartan. Henry the Tudor Dude: A Musical Play. London: Samuel French, 1995.
Poskitt, Kjartan. Nell's Belles: The Swinging Sixteen-Sixties Show: A Musical. London: Samuel French, 2002.
Rose, Jacqueline. The Case of Peter Pan: Or the Impossibility of Children's Fiction. London: Macmillan, 1984.
Samuel, Raphael. Theatres of Memory: Past and Present in Contemporary Culture. London: Verso, 2012.
Schörken, Rolf. Begegnungen mit Geschichte: Vom außerwissenschaftlichen Umgang mit der Historie in Literatur und Medien. Stuttgart: Klett-Cotta, 1995.
Sharpless, Sheila. Teaching the National Curriculum (and More) Through Drama. Sussex: Book Guild, 2009.
Stephens, John. Language and Ideology in Children's Fiction. London: Longman, 1992.
String, Tatiana C. and Marcus Bull, eds. Tudorism: Historical Imagination and the Appropriation of the Sixteenth Century. Oxford: OUP, 2011.
Watkins, Tony and Zena Sutherland (1995). "Contemporary Children's Literature (1970-present)." Hunt Children's Literature. 289-321.
White, Hayden. The Content of the Form: Narrative Discourse and Historical Representation. Baltimore: The John Hopkins UP, 1987.
White, Hayden. "The Historical Text as Literary Artifact." Brian Fay et al., eds. History and Theory: Contemporary Readings. Oxford: Blackwell, 1998. 15-33.
Wood, David with Janet Grand. Theatre for Children: A Guide for Writing, Adapting, Directing and Acting. London: faber & faber, 1997