The Politics of Violence and the Mediatisation of Urban Spaces on Stage: Anna Deavere Smith's Twilight: Los Angeles, 1992 and José Rivera's Marisol
---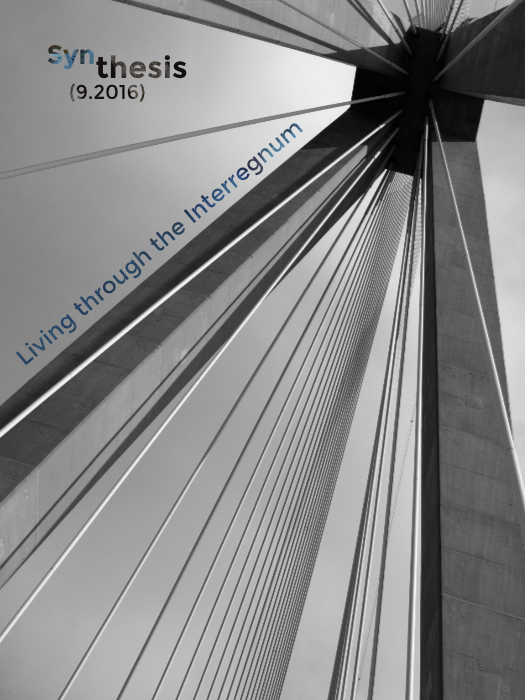 Published: May 1, 2016
Keywords:
Anna Deavere Smith José Rivera urban space mediatisation
Abstract
Interest in this paper centres on two exemplary cases of two entirely different modes of dramatisation and theatrical practice which, nonetheless, share a common goal. The two works studied here aim at a critical reconsideration of the political issues which surround intensely violent events that have marked American mega cities over the past three decades. Furthermore, both plays aspire to articulate an original statement on the ways in which these issues routinely fall prey to the hegemony of monolithic and sterile media representations of urban spaces. Anna Deavere Smith's vigorous exploration of the reserves of documentary drama and theatre in Twilight: Los Angeles, 1992 (1993) is read alongside and juxtaposed to José Rivera's innovative and exceptional use of magic realism for the stage in Marisol (1992). The question of political efficacy in both cases is thoroughly examined here in relation to how profitably these works showcase acts of interrogating mass media appropriations of identified city riots and instances of social unrest. Attention is devoted to the ways in which Smith's verbatim documentation of the city in turmoil as well as Rivera's surreal and dystopian account of liminal experiences of disenfranchised urban constituents may lead audience members to reassess their own habits of negotiating political demands and relating to moments of crisis.
Article Details
This work is licensed under a Creative Commons Attribution 4.0 International License.
The copyright for articles in this journal is retained by the author(s), with first publication rights granted to the journal. By virtue of their appearance in this open access journal, articles are free to use with proper attribution. Synthesis retains the worldwide right to reproduce, display, distribute, and use published articles in all formats and media, either separately or as part of collective works for the full term of copyright. This includes but is not limited to the right to publish articles in an issue of the Journal, copy and distribute individual reprints of the articles, authorize reproduction of articles in their entirety, and authorize reproduction and distribution of articles or abstracts thereof by means of computerized retrieval systems.
Downloads
Download data is not yet available.
References
Adorno, Theodor. "Commitment." Aesthetics and Politics. Trans. Francis McDonagh. London: Verso, 1980. 177-95.
Aston, Elaine. "Caryl Churchill's Political Shape-Shifting at the Turn of the Millennium." Modern Drama 56.2 (2013): 145-64.
Blau, Herbert. To All Appearances: Ideology and Performance. London: Routledge, 1992.
Brown, Wendy. "Occupy Wall Street: Return of a Repressed Res-Publica." Theory and Event 14.4 (2011). Supplement.
Chiasson, Basil. "Harold Pinter's 'More Precisely Political' Dramas, or a Post-1983 Economy of Affect." Modern Drama 56.1 (2013): 80-101.
Dolan, Jill. " 'Finding Our Feet in the Shoes of (One An) Other': Multiple Character Solo Performers and Utopian Performatives." Modern Drama 45.4 (2002): 495-518.
Hall Stuart. "The Centrality of Culture: Notes on the Cultural Revolutions of Our Time." Media and Cultural Regulation. Ed. Kenneth Thompson. London: Sage Publications, 1997. 208-38.
Hall Stuart. "Encoding, Decoding." The Cultural Studies Reader. Ed. Simon During. London: Routledge, 1993. 509-17.
Harvey, David. The Condition of Postmodernity. Cambridge, MA: Blackwell, 1990.
Harvey, David. "The Party of Wall Street Meets Its Nemesis." Socialist Worker. 29 Oct. 2011.
Harvey, David. Social Justice and the City. Athens, GA: The U of Georgia P, 2009.
Jacobson, Lynn. "An Interview with José Rivera." Studies in American Drama, 1945-Present 6 (1991): 49-69.
Jameson, Fredric. Brecht and Method. London: Verso, 1998.
Jameson, Fredric. "Foreword: A Monument to Radical Instants." The Aesthetics of Resistance. Peter Weiss. Durham: Duke UP, 2005. vii-xiviii.
Jameson, Fredric. The Political Unconscious: Narrative as a Socially Symbolic Act. Ithaca, NY: Cornell UP, 1981.
Kalb, Jonathan. "Documentary Solo Performance: The Politics of the Mirrored Self." Theater 31.3 (2001): 13-29.
Kershaw, Baz. The Politics of Performance: Radical Theatre as Cultural Intervention. London: Routledge, 1992.
Kondo, Dorine. "(Re)Visions of Race: Contemporary Race Theory and the Cultural Politics of Racial Crossover in Documentary Theatre." Theatre Journal 52 (2000): 81-107.
Landau, Tina. "Foreword." Marisol and Other Plays. New York: Theatre Communications Group, 1997. ix-xiii.
Peterson, Michael. Straight White Male: Performance Art Monologues. Jackson, MS: U of Mississippi P, 1997.
Rich, Frank. "The Angel of No Hope Visits New York." New York Times. 21 May 1993.
Rivera, José. Marisol. Marisol and Other Plays. 1-68.
Savran, David. "The Haunted Houses of Modernity." Modern Drama 43.4 (2000): 583-94.
Smith, Anna Deavere. Fires in the Mirror. New York: Random House, 1993.
Smith, Anna Deavere. Twilight: Los Angeles, 1992. New York: Dramatists Play Service, 2003.
Wake, Caroline. "To Witness Mimesis: The Politics, Ethics and Aesthetics of Testimonial Theatre in Through the Wire." Modern Drama 56.1 (2013): 102-25.
Westgate, Chris J. Urban Drama: The Metropolis in Contemporary North American Plays. New York: Palgrave Macmillan, 2011.
Žižek, Slavoj. Revolution at the Gates: Žižek on Lenin: The 1917 Writings. London: Verso, 2004