Of PIGS and Archipelagoes
---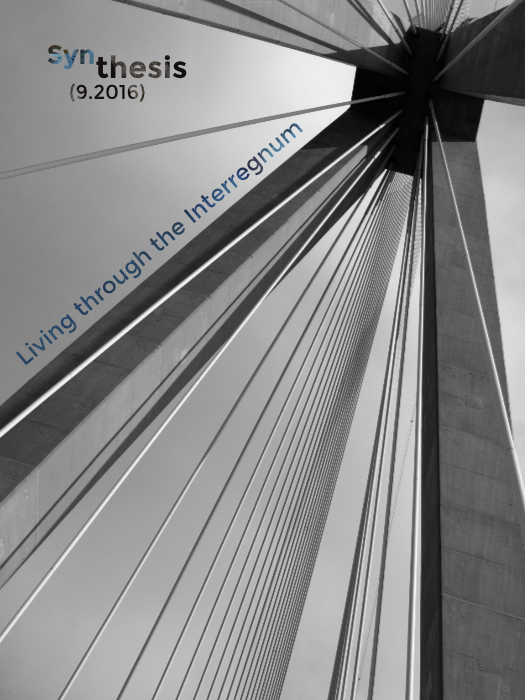 Published: May 1, 2016
Keywords:
PIGS Debt crisis European Union crisis Jacques Derrida
Article Details
Section
Featured roundtable
This work is licensed under a Creative Commons Attribution 4.0 International License.
The copyright for articles in this journal is retained by the author(s), with first publication rights granted to the journal. By virtue of their appearance in this open access journal, articles are free to use with proper attribution. Synthesis retains the worldwide right to reproduce, display, distribute, and use published articles in all formats and media, either separately or as part of collective works for the full term of copyright. This includes but is not limited to the right to publish articles in an issue of the Journal, copy and distribute individual reprints of the articles, authorize reproduction of articles in their entirety, and authorize reproduction and distribution of articles or abstracts thereof by means of computerized retrieval systems.
Downloads
Download data is not yet available.
References
Andrews K.R., Nicholas Canny & P.E.H. Hair, eds. The Westward Enterprise: English Activities in Ireland, the Atlantic and America, 1480-1650. Liverpool: Liverpool UP, 1978.
Beckett, Samuel. The Unnamable (with Molloy and Malone Dies). London: Calder and Boyars, 1959.
Derrida, Jacques. The Other Heading: Reflections on Today's Europe. Trans. PascaleAnne Brault and Michael B. Naas. Bloomington, IN: Indiana UP, 1992.
Dorn, Ed. The North Atlantic Turbine. London: Fulcrum Press, 1967.
Fanon, Frantz. "Racism and Culture." Toward the African Revolution: Political Essays. Trans. Haakon Chevalier. New York: Grove Press, 1988.
Harvey, David. The Condition of Postmodernity: An Enquiry into the Origins of Cultural Change. Oxford: Basil Blackwell, 1990.
Husserl, Edmund. "Philosophy and the Crisis of European Man." Phenomenology and the Crisis of Philosophy. Trans. Quentin Lauer. New York: Harper and Row, 1965.
Joyce, James. Ulysses. Ed. Hans Walter Gabler. New York: Random House, 1986.
Kirby, Peadar. Celtic Tiger in Collapse: Explaining the Weaknesses of the Irish Model. Basingstoke: Palgrave Macmillan, 2010.
Lloyd, David. Nationalism and Minor Literature: James Clarence Mangan and the Emergence of Irish Cultural Nationalism. Berkeley: U of California P, 1987.
Lowe, Lisa & David Lloyd. "Introduction." The Politics of Culture in the Shadow of Capital. Durham, NC: Duke UP, 1997.
Weber, Max. The Protestant Ethic and the Spirit of Capitalism. Trans. Talcott Parsons. New York: Scribner, 1958