Arleen Ionescu and Maria Margaroni, eds. Arts of Healing: Cultural Narratives of Trauma
---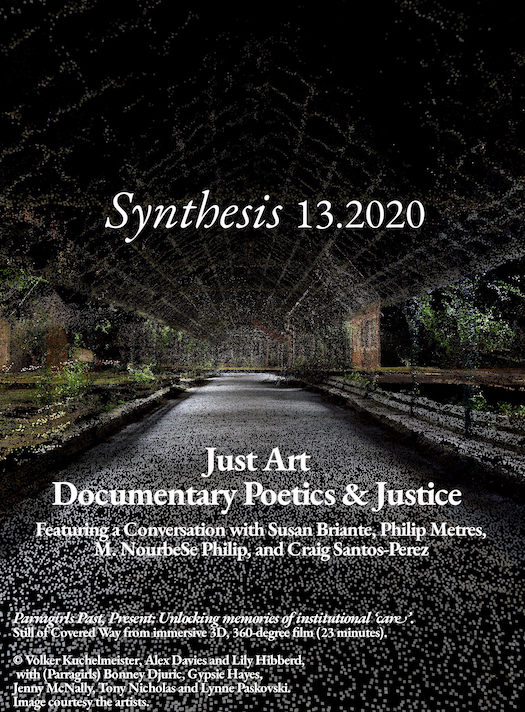 Published: Jul 19, 2021
Keywords:
just art documentary poetics justice
Article Details
How to Cite

Filippaki, I. (2021). Arleen Ionescu and Maria Margaroni, eds. Arts of Healing: Cultural Narratives of Trauma. Synthesis: An Anglophone Journal of Comparative Literary Studies, (13), 141–149. https://doi.org/10.12681/syn.27567
The copyright for articles in this journal is retained by the author(s), with first publication rights granted to the journal. By virtue of their appearance in this open access journal, articles are free to use with proper attribution. Synthesis retains the worldwide right to reproduce, display, distribute, and use published articles in all formats and media, either separately or as part of collective works for the full term of copyright. This includes but is not limited to the right to publish articles in an issue of the Journal, copy and distribute individual reprints of the articles, authorize reproduction of articles in their entirety, and authorize reproduction and distribution of articles or abstracts thereof by means of computerized retrieval systems.
Downloads
Download data is not yet available.
References
Antelme, Robert. The Human Race. Trans. Jeffrey Haight and Annie Mahler. The Marlboro Press/ Northwestern, 2009 [1957].
Arendt, Hannah. Eichmann in Jerusalem: A Report on the Banality of Evil. Penguin, 2006.
Ball, Karyn. Disciplining the Holocaust. SUNY Press, 2008.
Cazenave, Jennifer. An Archive of the Catastrophe: The Unused Footage of Claude Lanzmann's Shoah. SUNY Press, 2019.
Fassin, Didier, and Richard Rechtman. The Empire of Trauma: An Inquiry into the Condition of Victimhood. Princeton UP, 2009.
Feldman, Allen. Archives of the Insensible: Of War, Photopolitics, and Dead Memory. U of Chicago P, 2015.
Felman, Shoshana, et al. Testimony: Crises of Witnessing in Literature, Psychoanalysis, and History. Taylor & Francis, 1992.
Hirsch, Marianne, and Leo Spitzer. "Gendered Translations: Claude Lanzmann's Shoah." In Gendering War Talk, edited by Miriam G. Cooke and Angela Woollacott. Princeton UP, 1993.
Koch, Gertrud, et al. "The Aesthetic Transformation of the Image of the Unimaginable: Notes on Claude Lanzmann's 'Shoah.'" October, vol. 48, The MIT Press, 1989, pp. 15–24. JSTOR, doi:10.2307/778946.
Lanzmann, Claude. Corfu. Accession Number: 1996.166. Film ID: 3406, 3407, 3408, 3409, 3410, 3411, 3412, 3413, 4693, 4694, 4695, 4696, 4697. United States Holocaust Memorial Museum.
Malabou, Catherine. The New Wounded: From Neurosis to Brain Damage. 1st ed, Fordham UP, 2012.