The correlation between nursing workload and bloodstream infection from central venous catheter in ICU
---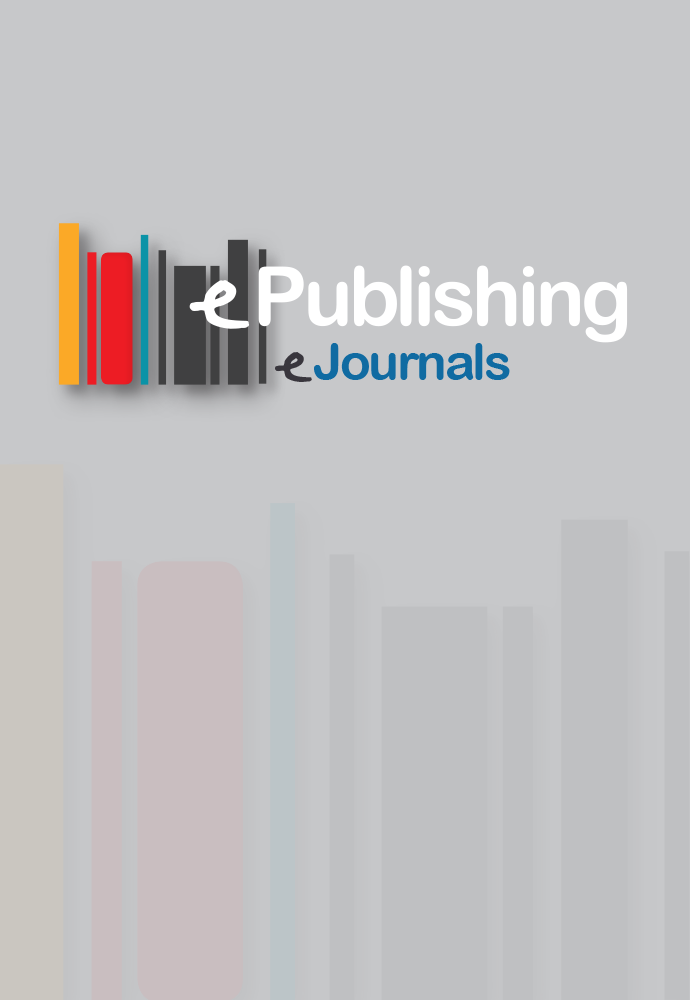 Published: Feb 7, 2019
Keywords:
Nursing workload nursing activity score CLABSI Nursing activity score Αργυρίου Γεώργιος Βασιλόπουλος Γεώργιος Ιανουάριος-Μάρτιος 2016 Καπάδοχος Θεόδωρος λοίμωξη αιματικής ροής οφειλόμενη σε κεντρικό φλεβικό καθετήρα Μαρβάκη Χριστίνα Μιχάλη Όλγα
Abstract
Introduction: Bloodstream infection associated with the presence of central venous catheters is the second most common hospital infection in the Intensive Care Unit (ICU). The nursing stuff is an essential part of the human resources of the ICU which contributes substantially to provide holistic and effective care to critically ill patients. The level of the nursing workload and its possible influence on the clinical course and outcome of critically ill ICU patients has been systematically studied in recent years. Mainly, was studied the connection with the care quality indicators such as mortality and infections Aim: The purpose of this study was to estimate the nursing workload in the ICU and to investigate the impact of bloodstream infection from Central Venous Catheter (CLABSI). Methods: The study sample consisted of 39 patients who were hospitalized in a multidisciplinary ICU in a 3 month period. For the detection of bloodstream infections we used the surveillance definition of CDC/NHSN for in vitro confirmed bloodstream infection (CLABSI). Measurement of nursing workload was via the NAS scale and the calculation was performed for each patient once existed or entering the ICU from baseline and constantly on a daily basis. A comparison of the quantitative variables was done with the statistical criterion Pearson's x 2 , to compare the bisectors qualitative variables selected quantitative variables was used the t-test analysis and MannWhitney test. Results: Of the total sample, 74,4% (n = 29) were male, with a mean age 59 ± 21 years. The duration of ICU stay was 24 ± 23 days and mortality was 41%. The duration of hospitalization was 28 ± 24 days and the corresponding mortality of 46.2%. All correlations presented no statistically significant difference than the first day's NAS in which appears the biggest difference between the values (p=0,046) but the NAS of the patients who did not develop bacteremia be more increased over those experienced. Conclusions: The nursing workload in our study did not prove as a risk factor for the occurrence of bloodstream infection in the ICU.
Article Details
How to Cite

Michali, O., Argyriou, G., Xristopoulou, G., Kapadohos, T., Vasilopoulos, G., & Marvaki, C. (2019). The correlation between nursing workload and bloodstream infection from central venous catheter in ICU. Health & Research Journal, 2(1), 63–77. https://doi.org/10.12681/healthresj.19641
Section
Original Articles
Copyright notice:
The journal "Health and Research Journal" reserves the rights for copyright of the content of the website and also the copyright of the articles published.
By virtue of their appearance in this journal, the articles are free to be used for non-commercial purposes. However, the articles cannot and must not be used in anyway, published elsewhere or modified without any reference to the author and the first publication of the article.
Downloads
Download data is not yet available.
References
Daud- Galloti RM, Costa SF, Guimaraes T, Padilha KG, Inoue EN, Vasconcelos T N et al. Nursing workload as a risk factor for healthcare associated infections in ICU: a prospective study. PLoS ONE 2012;7(12):1-6
Κιέκκας Π, Μπροκαλάκη Η, Μανώλης Ε, Σάμιος Α, Σκαρτσάνη Χ, Μπαλτόπουλος ΓΙ. Διερεύνηση της επίδρασης του φόρτου νοσηλευτικής εργασίας στη συχνότητα λοιμώξεων και στη θνησιμότητα των ασθενών της ΜΕΘ. ΝΟΣΗΛΕΥΤΙΚΗ, 2008;47(1): 102-111
Padilha KG, Cardoso Sousa RM, Kimura M, Miyadahira AMK, Cruz D. A.L.M., Vattimo M F., Fusco S. R. G., Campos ME.F., Mendes E. M.T., Mayor E.R.C. Nursing workload in intensive care units: a study using the Therapeutic Intervention Scoring System- 28 (TISS- 28). Intensive and Critical Care Nursing, 2007;23:162-169
Kiekkas P, Sakellaropoulos GC, Brokalaki H, Manolis E, Samios A, Skartsani C, Baltopoulos G. I. Patient severity as an indicator of nursing workload in the intensive care unit. Nursing in Critical Care, 2007;12(1): 34-41
Hugonnet S, Harbarth S, Hugo S, Duncan RA, Pittet D. Nursing resources: a major determinant of nosocomial infection? Curr Opin Infect Dis, 2004;17:329-333
Stone PW, Mooney-Kane C, Larson EL, Horan T, Glance LG, Zwanzinger J, Dick A. W. Nurse Working Conditions and Patient Safety Outcome. Medical Care, 2007;45(6): 571-578
Γιακουμιδάκης Κ, Μπαλτόπουλος ΓΙ, Μπροκαλάκη-Πανανουδάκη Η. Η Συσχέτιση του Φόρτου Νοσηλευτικής Εργασίας με τη Θνησιμότητα Ασθενών. ΝΟΗΛΕΥΤΙΚΗ 2010; 49(3): 225-235
Schwab F, Meyer E, Geffers C, Gastmeier P. Understaffing, overcrowding, inappropriate nurse: ventilated patient ratio and nosocomial infection: which parameters is the best reflection of deficits? Journal of Hospital Infection, 2012; 80:133-139
Cho S, Ketefian S, Barkauskas VH., Smith DG. The effects of Nurse Staffing on Adverse Events, Morbidity, Mortality and Medical Costs. Nursing Research 2003; 52(2): 71-79
Hugonnet S, Chevrolet J, Pittet D. The effect of workload on infection risk in critically ill patients. Crit Care Med, 2007;35(1): 76-81
Cimiotti JP, Aiken LH, Sloane DM, Wu ES. Nurse staffing, burnout and health care- associated infection. Am J Infect Control, 2012; 40(6):486-490
Robert J, Fridkin SK, Blumberg HM, Anderson B, White N, Ray SM, Chan J, Jarvis WR. The influence of the composition of the nursing staff on primary bloodstream infection rates in a surgical intensive care unit. Infect Control Hosp Epidemiol 2000;21:12-17
Celen MK., Tamam Y, Hosoglu S, Ayaz C, Geyik MF, Apak I. Multiresistant bacterial colonization due to increased nurse workload in a neurology intensive care unit. Neurosciences, 2006;11(4):265-270.
Saulnier FF, Hubert H, Onimus TM, Beague S, Nseir S, Grandbastien B, Renault CY, Idzik M, Erb MP, Durocher VA. Assessing excess nurse work load generated by multiresistant nosocomial bacteria in intensive care. Infect Control Hosp Epidem, 2001;22(5): 273-278
Centers for Disease Control and Prevention (CDC). National Healthcare Safety Network (NHSN). CDC/ NHSN Protocol Clarifications. Device-associated Module, CLABSI. Available at:
http://www.cdc.gov/nhsn/pdfs/pscmanual/4psc_clabs
current.pdf Assessed January 2014
Γκούζου Μ, Παπαθανάσογλου Ε, Λεμονίδου Χ, Καλαφάτη Μ, Γιαννακοπούλου Μ. Στάθμιση των Κλιμάκων Φόρτου Νοσηλευτικής Φροντίδας ΝΑS και CNIS σε Μονάδες Εμφραγματιών. ΝΟΣΗΛΕΥΤΙΚΗ 2009,48(2): 217–227
Alonso- Echanove J, Edwards JR., Richards MJ et al. Effect of Nurse Staffing and Antimicrobial Impregnated Central Venous Catheters on the risk of Bloodstream Infections in Intensive Care Units. Infection Control and Hospital Epidemiology, 2003;24(12):916-25
Fridkin SK, Pear SM, Williamson TH, Calgiani JN, Jarvis WR. The role of understaffing in central venous catheter associated bloodstream infections. Infect Control Hosp Epidem, 1996;17:150-58