Effectiveness of artificial nutrition in patients with acute pancreatitis
---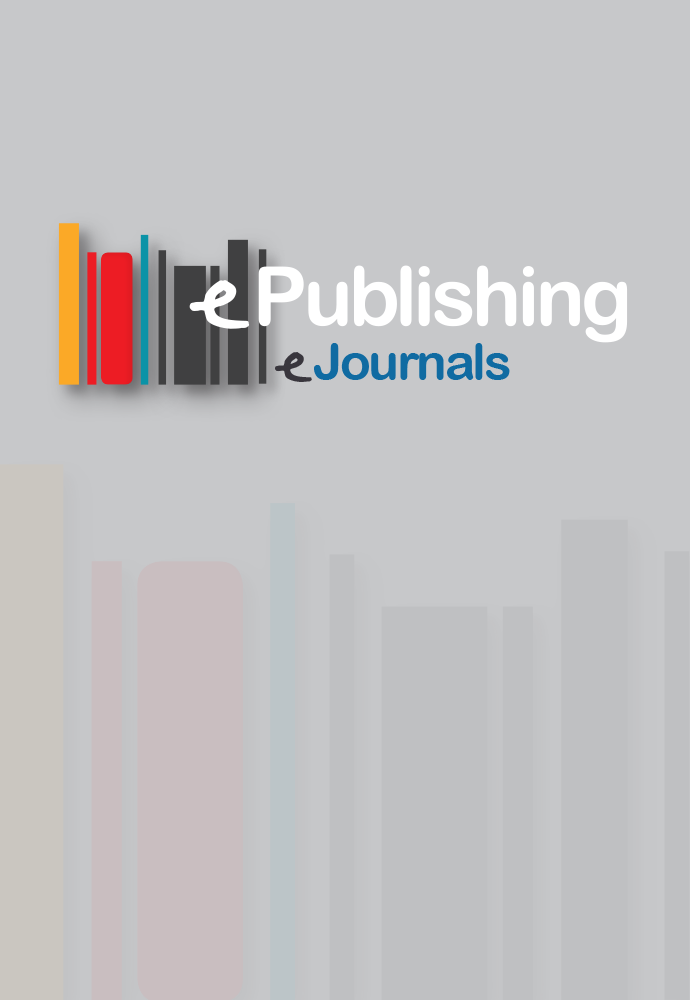 Published: Jul 1, 2017
Keywords:
Acute pancreatitis nutrition feeding clinical trials
Abstract
Introduction: Early application of enteral nutrition programme has begun to gain ground in recent years in the treatment of severe acute pancreatitis by putting into question the effectiveness of parenteral nutrition.
Aim: The purpose of the present review was to investigate the effectiveness of artificial nutrition in curbing of complications and improvement of patients with severe acute pancreatitis.
Material and Method: There was a research in electronic databases Scopus, Pubmed, The Cochrane Library and Scopemed for the time period 2010-2015. The key words selected for the data search were "acute pancreatitis", "nutrition", "feeding" and "clinical trials". For the preparation of the review, 14 research studies were used.
Results: The superiority of enteral feeding versus parenteral is documented by the reduction of inflammatory mediators and septic complications while early enteral nutrition (within 48 hours) is associated with lower rates of complications, multiple-organ dysfunction and mortality. Patients undergoing enteral nutrition are hospitalized for a shorter period of time compared to those undergoing parenteral nutrition. The duration of hospitalization in the ICU is even shorter for patients who also receive immunonutrition which helps to reduce bacterial translocation, systemic inflammatory response and complications.
Conclusions: The granting of early enteral nutrition with or without immunonutrition contributes decisively to reverse the sharp deterioration of patients with severe acute pancreatitis. Early enteral nutrition is associated with fewer complications compared to total parenteral nutrition.
Article Details
How to Cite

Skontzou, K., Vassilopoulos, G., Kotanidou, A., & Marvaki, C. (2017). Effectiveness of artificial nutrition in patients with acute pancreatitis. Health & Research Journal, 3(2), 94–103. https://doi.org/10.12681/healthresj.21174
Copyright notice:
The journal "Health and Research Journal" reserves the rights for copyright of the content of the website and also the copyright of the articles published.
By virtue of their appearance in this journal, the articles are free to be used for non-commercial purposes. However, the articles cannot and must not be used in anyway, published elsewhere or modified without any reference to the author and the first publication of the article.
Downloads
Download data is not yet available.
References
Feng YC, Wang M, Feng Z, Qin RY. Study on acute recent stage pancreatitis. World J Gastroenterol 2014; 20(43):16138-45.
Piccinni G, Testini M, Angrisano A, Lissidini G, Gurrado A, Memeo R et al. Nutritional support in patients with acute pancreatitis. FBS 2012; 4:1999-06.
Petrov MS. Gastric feeding and "gut rousing" in acute pancreatitis. NCP 2014; 29(3):287-290.
Olah A, Romics L. Enteral nutrition in acute pancreatitis: a review of the current evidence. World J Gastroenterol 2014; 20(43):16.123-31.
Vieira JP, Araujo GF, Azevedo JR, Goldenberg A, Linhares MM. Parenteral nutrition versus enteral nutrition in severe acute pancreatitis. Acta Cir Bras 2010; 25(5):449-54.
Wu XM, Ji KQ, Wang HY, Li GF, Zang B, Chen WM. Total enteral nutrition in prevention of pancreatic necrotic infection in severe acute pancreatitis. Pancreas 2010; 39(2):248-51.
Fu Y, Wen J, Wang G, Wen P, Gong M, Han M et al. Effect of enteral nutrition on cytokine production and plasma endotoxin in patients with severe acute pancreatitis. WCJD 2015; 23(7):1174-9.
Wa Y. Curative effect of early enteral compound glutamine in treatment of severe pancreatitis. WCJD 2015; 23(9):1484-8.
Wang G, Wen J, Xu L, Zhou S, Gong M, Wen P et al. Effect of enteral nutrition and ecoimmunonutrition on bacterial translocation and cytokine production in patients with severe acute pancreatitis. JSR 2013; 183(2):592-7.
Cui LH, Wang XH, Peng LH, Yu L, Yang YS. The effects of early enteral nutrition with addition of probiotics on the prognosis of patients suffering from severe acute pancreatitis. CCCM 2013; 25(4):224-8.
Singla S, Jain NP, Gupta S, Singla V, Sethi P, Singh J. Prospective study to evaluate the outcome of early enteral nutrition in severe acute pancreatitis. NJIRM 2014; 5(3):116-21.
Sun JK, Mu XW, Li WQ, Tong ZH, Li J, Zheng SY. Effects of early enteral nutrition on immune function of severe acute pancreatitis patients. World J Gastroenterol 2013; 19(6):917-22.
Xu CF, Huang XX, Shen YZ, Wang XP, Gong L, Wang YD. The effects of enteral nutrition versus total parenteral nutrition on gut barrier function in severe acute pancreatitis. CJIM 2011; 50(5):370-3.
Wereszczynska-Siemiatkowska U, Swidnicka-Siergiejko A, Siemiatkowski A, Dabrowski A. Early enteral nutrition is superior to delayed enteral nutrition for the prevention of infected necrosis and mortality in acute pancreatitis. Pancreas 2013; 42(4):640-646.
Zou L, Ke L, Li W, Tong Z, Wu C, Chen Y et al. Enteral nutrition within 72 hours after onset of acute pancreatitis vs delayed initiation. EJCN 2014; 68(12):1288-93.