Inpatients satisfaction with health care services after emergency admission at teritary hospital of attiki
---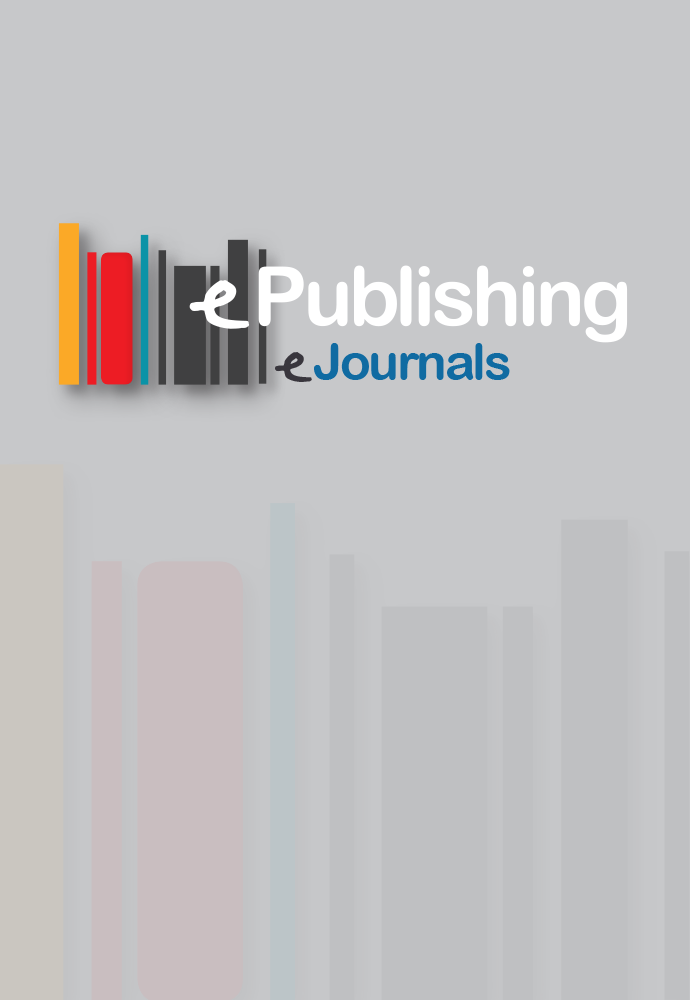 Published: Μαρ 31, 2017
Keywords:
Satisfaction inpatient public hospital
Abstract
Introduction: Measuring patients satisfaction is an important process for exploring needs, opinions and suggestions of patients about the healthcare services provided by an organization.
Aim: To investigate patients  satisfaction with health care services,  who urgently admitted to a public hospital. Material and Methods: A simple random sampling was used in the current study.  The study period was March - May 2016. The sample consisted of 382 patients.  Data was collected by a self-completed questionnaire, which is standardized in Greek population by Polyzos N. et al.
Results: According to the results, 69% of patients were very satisfied with the impression about hospital as far as the infrastructure (cleaning, organization and adequacy), medical and hotel equipment, room condition and nutrition. However, it is important that patients were dissatisfied with waiting time for admission to hospital, laboratory tests and operations. Eighty-nine point two percent reported high satisfaction about attention of the staff to the patients and specifically the frequent and understandable communication with the staff and kindness and confidence that they inspired. Generally, the majority of the sample (82.5%) was very satisfied with the hospital services and 95.3% indicated that would use again or recommend the hospital services. Finally, gender, education and duration of hospitalization statistically significantly affect patient satisfaction.
Conclusions: These results could be a powerful tool for organizational development and strategic management of health care providers.
Article Details
How to Cite

Chantzopoulou, M., Marvaki, C., Latsou, D., & Papageorgiou, D. (2017). Inpatients satisfaction with health care services after emergency admission at teritary hospital of attiki. Health & Research Journal, 3(1), 26–42. https://doi.org/10.12681/healthresj.20433
Section
Original Articles
Copyright notice:
The journal "Health and Research Journal" reserves the rights for copyright of the content of the website and also the copyright of the articles published.
By virtue of their appearance in this journal, the articles are free to be used for non-commercial purposes. However, the articles cannot and must not be used in anyway, published elsewhere or modified without any reference to the author and the first publication of the article.
Downloads
Download data is not yet available.
References
Avis M, Bond M, Arthur A. Questioning patient satisfaction: An empirical investigation in two outpatient clinics. Soc Sci Med 1997; 44(1):85-92.
Baker R. Pragmatic model of patient satisfaction in general practice: progress
towards a theory. Qual Health Care 1997; 6:201–4.
May S.J. Patient satisfaction with management of back pain. Physiotherapy 2001; 87(1): 4-20.
Merkouris A. Papathanassoglou E.D, Lemonidou C. Evaluation of patient satisfaction with nursing care: Quantitative or qualitative approach? Int J Nurs Stud 2004; 41: 355-367.
Hekkert K.D, Cihangir S, Kleefstra S.M, Van den Berg B, Kool R.B. Patient satisfaction revisited: A multilevel approach. Soc Sci Med 2009;69:68-75.
Wiig S, Storm M, Aase K, Gjestsen M.T, Solheim M, Harthug S, et al. Investigating the use of patient involvement and patient experience in quality improvement in Norway: rhetoric or reality? Health Serv Res 2013;13(1): 1.
Creswell JW. Research Design: Qualitative, Quantitative, and Mixed Methods Approaches. 3rd ed. Thousand Oaks, CA: Sage; 2009.
Ware J.J, Snyder M.K, Wright W.R, Davies A.R. Defining and measuring patient satisfaction with medical care. Evaluation and Program Planning 1983;6: 247-263.
Grol R, Wensing M, Mainz J, Jung H P, Ferreira, Hearnshaw H, Hjortdahl P, Olesen F, Reis S, Ribacke M, Szecsenyi J. Patients in Europe evaluate general practice care: an international comparison. Br J Gen Pract 2000; 50(460): 882–887.
Danielsen Κ, Garratt AM, Bjertnaes ØA, Pettersen KI. Patient experiences in relation to respondent and health service delivery characteristics: a survey of 26,938 patients attending 62 hospitals throughout Norway. Scand J Public Health 2007; 35(1):70-7.
Press Ganey Web Site. www.pressganey.com. The Picker Institute Europe Web Site. www.pickereurope.org. Ανακτήθηκε στις 15 Οκτωβρίου 2016.
Κέπεντζης Σ, Γκογκόσης Κ, Νιάκας, Διερεύνηση της Ικανοποίησης Ασθενών και των Παραγόντων που την επηρεάζουν: Το παράδειγμα των Εξωτερικών Ιατρείων σε 6 Νοσοκομεία της Αττικής. Υπηρεσίες Υγείας, Μάνατζμεντ και Τεχνολογία: Επιλεγμένα Κείμενα Εργασιών του 5ου Πανελλήνιου Επιστημονικού Συνεδρίου Management Υπηρεσιών Υγείας, Επιμέλεια Νιάκας 2004. Αθήνα: Εκδόσεις Mediforce Σειρά Επιστήμες Διοίκησης και Οικονομίας της Υγείας.
Tucker J, Adams S.R. Incorporating patients' assessments of satisfaction and quality: an integrative model of patients' evaluations of their care. Managing Service Quality 2001; 11 (4): 272-86.
Τσελέπη Χ. Ικανοποίηση των χρηστών υπηρεσιών υγείας. Στο: Τσελέπη Π, Μάντη Π (Συντ.) Κοινωνιολογική και ψυχολογική προσέγγιση των νοσοκομείων/υπηρεσιών υγείας, κοινωνιολο-γικές-πολιτιστικές πτυχές της υγείας και της αρρώστιας. Τόμος Α. Ελληνικό Ανοικτό Πανεπιστήμιο, Πάτρα, 2000:151–179.
Dufrene R. An evaluation of a patient satisfaction survey: validity and reliability. Evaluation and Program Planning 2000;23: 293-300.
Rowell R.M, Polipnick J. A pilot mixed methods study of patient satisfaction with chiropractic care for back pain. JMPT , 2008; 31, 8: 602-610.
Arah O.A, Ten Asbroek A.H, Delnoij D.M, De Koning J.S, Stam P.J, Poll A. et al. Psychometric properties of the Dutch version of the Hospital-Level Consumer Assessment of Health Plans Survey Instrument. Health Serv Res 2006; 41(1): 284-301.
Σουλιώτης Κ, Δόλγερας Α, Κόντος Δ, Οικονόμου Χ. Η ικανοποίηση των ασθενών από τη νοσοκομειακή φροντίδα στην Ελλάδα: Αποτελέσματα έρευνας γνώμης στην ευρύτερη περιοχή Αθηνών. Πρωτοβάθμια φροντίδα υγείας, (2002), 4 (3):114-118.
Παπαγιαννοπούλου Β, Πιερράκος Γ, Σαρρής Μ, & Υφαντόπουλος, Γ. Μέτρηση της ικανοποίησης από τις παρεχόμενες υπηρεσίες υγείας σε παιδιατρικό νοσοκομείο της Αττικής. Αρχεία Ελληνικής Ιατρικής 2008; 25(1): 73-82.
Πιερράκος Γ, Σαρρής Μ, Σούλης Σ, Γούλα Α, Λατσού Δ, Πατέρας Γ, Βουρλιώτη Κ, Γιαννουλάτος Π. Συγκριτική Ανάλυση δύο Ερευνών Μέτρησης της Ικανοποίησης των Εξωτερικών Ασθενών στην Πρωτοβάθμια Περίθαλψη. Αρχεία Ελληνικής Ιατρικής 2013; 30(3):316-324.
Wuyts K, Scandariato R, De Decker B, Joosen W. Linking privacy solutions to developer goals. International Workshop on Secure Software Engineering (SecSE), Fukuoka, Japan, 2009.
Carey RG, Seibert JH. A patient survey system to measure quality improvement: questionnaire reliability and validity. Med Care 1993; 31:834±45.
Πιερράκος Γ, Τομάρας Π.Η Ικανοποίηση των Ασθενών στην Ανάπτυξη του Μάρκετινγκ. Υπηρεσιών Υγείας. Νοσηλευτική 2009; 48(1): 105– 114.
Πολύζος Ν, Μπαρτζώκας Δ, Πιερράκος Γ, Ασημακοπούλου, Ι, Υφαντόπουλος Ι. Συγκριτική ανάλυση μελετών ικανοποίησης ασθενών σε νοσοκομεία στην Αττική. Αρχεία Ελληνικής Ιατρικής 2005; 22(3): 284-295.
Καλογεροπούλου Μ. Μέτρηση ικανοποίησης ασθενών. Μέθοδος βελτίωσης ποιότητας και αποδοτικότητας νοσοκομείων. Αρχεία Ελληνικής Ιατρικής 2011; 28(5):667-673.
Αναγνωστοπούλου Ι, Σίσκου Ο, Γαλάνης Π, Αξιολόγηση και Διερεύνηση των Παραγόντων που Επηρεάζουν την Ικανοποίηση των Ασθενών από το Κέντρο Υγείας Αταλάντης. Νοσηλευτική 2012;.51(2): 216-226.
Μερκούρης Α, Ανδρεάδου Α, Παπασταύρου Ε, Αθηνή Ε, Χατζηµπαλάση Μ, Ροβίθης Μ, και συν. Αξιολόγηση της Ικανοποίησης των Ασθενών από την Νοσηλευτική Φροντίδα στα Παθολογικά Τµήµατα των ∆ηµοσίων Νοσοκοµείων στην Κύπρο. Νοσηλεία και Έρευνα 2011; 5 (29): 11.
Bleustein C, Rothschild D.B, Valen A, Valatis E, Schweitzer L, Jones R. Wait times, patient satisfaction scores, and the perception of care. American Journal of Managed Care 2014; 20(5): 393-400.
Ha J.F, Longnecker N. Doctor-patient communication: a review. Ochsner Journal 2010; 10(1): 38-43.
Κοτσαγιώργη Ι. Γκέκα Κ. Ικανοποίηση ασθενών από την παρεχομένη φροντίδα υγείας. Το Βήμα του Ασκληπιού 2010; 9 (4): 398- 408.
Akhtari-Zavare M, Abdullah MY, Hassan S.T.S, Said, S.B, Kamali M. Patient satisfaction: evaluating nursing care for patients hospitalized with cancer in Tehran Teaching Hospitals, Iran. Global journal of health Science 2010; 2(1): 117.
Suki NM. Assessing patient satisfaction, trust, commitment, loyalty and doctors' reputation towards doctor services. Pakistan Journal of Medical Science 2011; 27(5): 1207-1210.
Stepurko T, Pavlova M, Groot W. Overall satisfaction of health care users with the quality of and access to health care services: a cross-sectional study in six Central and Eastern European countries. Health Serv Res 2016; 16(1): 342.
Diagne MF, Ringold D, Zaidi S. Governance and public service delivery in Europe and Central Asia: unofficial payments, utilization and satisfaction. World Bank Policy Research Working Paper 2012.
Footman K, Roberts B, Mills A, Richardson E, McKee M. Public satisfaction as a measure of health system performance: a study of nine countries in the former Soviet Union. Health Policy 2013; 112(1): 62-69.
Kaldenberg, Dennis O. "Patient satisfaction and health status." Health marketing quarterly 18.3-4 (2001): 81-101.