New deep-water cnidarian sites in the southern Adriatic Sea
---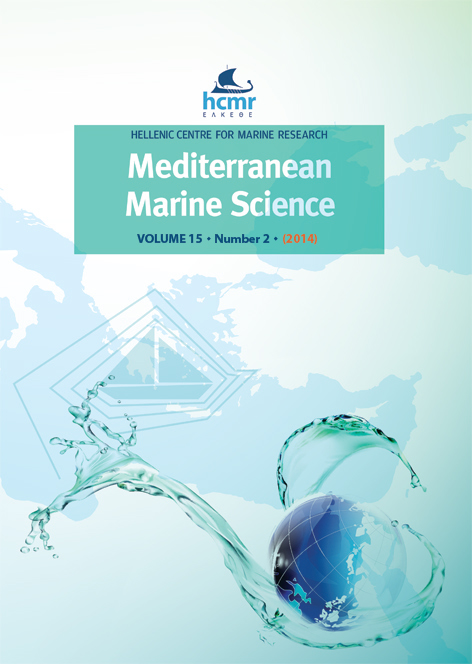 Published: Dec 3, 2013
Keywords:
Scleractinians Antipatharians Gorgonians benthos nekton deep-sea ROV south Adriatic.
Abstract
Recent ROV (Remotely Operated Vehicle) exploration and bottom sampling in the southern Adriatic Sea (Apulian and Montenegrin margins) resulted in the discovery of cnidarian-rich deep-sea habitats in the depth range of ca. 400-700 m. In particular, ROV inspection of Montenegrin canyons reveals the existence of megabenthic communities dominated by a variety of cnidarians, including scleractinians (Madrepora oculata, Lophelia pertusa, Dendrophyllia cornigera), antipatharians (Leiopathes glaberrima) and gorgonians (Callogorgia verticillata) as major habitat forming taxa, often in association with sponges and, subordinately, serpulids. All such cnidarians are new records for the southeastern side of the Adriatic Sea. Our investigation indicates that an almost continuous belt of patchy cold water coral sites occurs along the entire southwestern margin (Apulian), basically connecting the Adriatic populations with those inhabiting the Ionian margin (Santa Maria di Leuca coral province).
Article Details
How to Cite

ANGELETTI, L., TAVIANI, M., CANESE, S., FOGLINI, F., MASTROTOTARO, F., ARGNANI, A., TRINCARDI, F., BAKRAN-PETRICIOLI, T., CEREGATO, A., CHIMIENTI, G., MAČIĆ, V., & POLISENO, A. (2013). New deep-water cnidarian sites in the southern Adriatic Sea. Mediterranean Marine Science, 15(2), 263–273. https://doi.org/10.12681/mms.558
Authors who publish with this journal agree to the following terms:
Authors retain copyright and grant the journal right of first publication with the work simultaneously licensed under a Creative Commons

Attribution Non-Commercial

License that allows others to share the work with an acknowledgement of the work's authorship and initial publication in this journal.
Authors are able to enter into separate, additional contractual arrangements for the non-exclusive distribution of the journal's published version of the work (e.g. post it to an institutional repository or publish it in a book), with an acknowledgement of its initial publication in this journal.
Authors are permitted and encouraged to post their work online (preferably in institutional repositories or on their website) prior to and during the submission process, as it can lead to productive exchanges, as well as earlier and greater citation of published work (See The Effect of Open Access).
Downloads
Download data is not yet available.