History of hydroacoustic surveys of small pelagic fish species in the European Mediterranean Sea
---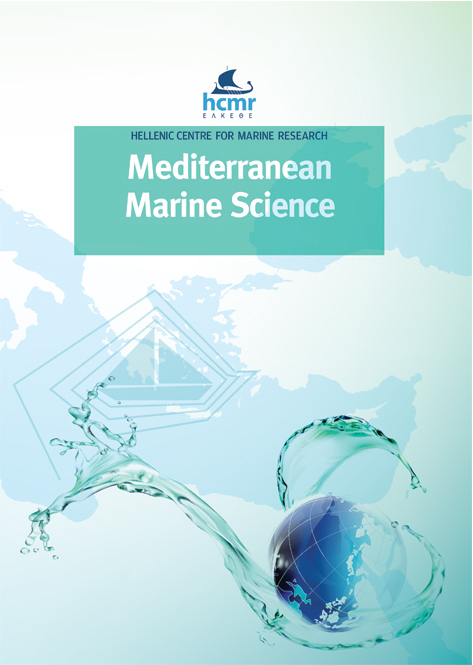 Published: Dec 27, 2021
Keywords:
Acoustic survey Mediterranean Sea small pelagic anchovy sardine MEDIAS.
Abstract
The study of small pelagic fish by hydroacoustic methods in the Mediterranean Sea began in the Adriatic in the 1950's. Since 2009, internationally coordinated, extensive, regular surveys have been conducted in the framework of the MEDIAS - Mediterranean International Acoustic Surveys – action, under the EU Data Collection Framework, to provide inputs for the management of small pelagics, particularly European anchovy (Engraulis encrasicolus) and European sardine (Sardina pilchardus). The surveys cover EU Mediterranean waters and monitor the distribution and abundance of small pelagic species using a common protocol. The hydroacoustic surveys, historically conducted by each Country separately, have since been standardized and harmonized. This is a review of the evolution of the surveys from the beginning up to the present and discusses the future prospects. It reports the historical time series of anchovy, sardine and other small pelagics in different areas and describes the spatial and temporal distribution of small pelagic species in decadal maps of the major areas of their distribution in the European Mediterranean Sea. Furthermore, it discusses the use of MEDIAS data for stock assessment purposes, the collection of auxiliary information for an ecosystem-based management approach, the need for further standardization and future challenges.
Article Details
How to Cite

LEONORI, I., TIČINA, V., GIANNOULAKI, M., HATTAB, T., IGLESIAS, M., BONANNO, A., COSTANTINI, I., CANDUCI, G., MACHIAS, A., VENTERO, A., SOMARAKIS, S., TSAGARAKIS, K., BOGNER, D., BARRA, M., BASILONE, G., GENOVESE, S., JURETIĆ, T., GAŠPAREVIĆ, D., & DE FELICE, A. (2021). History of hydroacoustic surveys of small pelagic fish species in the European Mediterranean Sea. Mediterranean Marine Science, 22(4), 751–768. https://doi.org/10.12681/mms.26001
Section
Special Issue MEDIAS
Authors who publish with this journal agree to the following terms:
Authors retain copyright and grant the journal right of first publication with the work simultaneously licensed under a Creative Commons

Attribution Non-Commercial

License that allows others to share the work with an acknowledgement of the work's authorship and initial publication in this journal.
Authors are able to enter into separate, additional contractual arrangements for the non-exclusive distribution of the journal's published version of the work (e.g. post it to an institutional repository or publish it in a book), with an acknowledgement of its initial publication in this journal.
Authors are permitted and encouraged to post their work online (preferably in institutional repositories or on their website) prior to and during the submission process, as it can lead to productive exchanges, as well as earlier and greater citation of published work (See The Effect of Open Access).
Downloads
Download data is not yet available.