Distribution, diet and relationships of the invasive ctenophore Mnemiopsis leidyi with anchovies and zooplankton, in the northeastern Adriatic Sea
---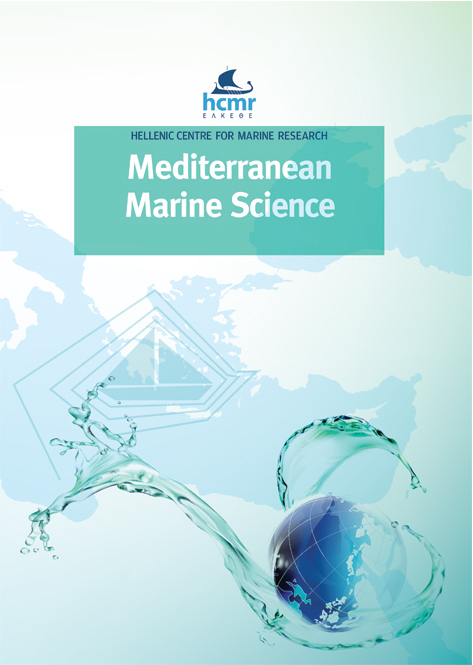 Published: Dec 27, 2021
Keywords:
Mnemiopsis leidyi Adriatic Sea zooplankton Engraulis encrasicolus acoustic survey.
Abstract
Blooms of invasive ctenophore Mnemiopsis leidyi can have massive consequences on fish stocks and marine food webs. The distribution, abundance and diet of this ctenophore were investigated in the northeastern (NE) Adriatic between 2016 and 2019. The abundance of M. leidyi was determined daily along the coast of Rovinj (Croatia), and its spatial distribution monitored by visual census from research vessels and by pelagic trawl during acoustic surveys in September of each year. Mesozooplankton samples were collected along the western coast of Istria by vertical tows from the bottom to the surface. Spatial distribution and abundance of anchovy (Engraulis encrasicolus) assemblages were determined by geo-referenced hydro-acoustic sampling using a scientific echosounder. Large swarms of M. leidyi covering several km2 were regularly reported between July and November extending up to 25 NM from the western coast of the Istrian peninsula and reaching maximum offshore densities of 270 individuals per m2. The abundance of anchovy in the areas where M. leidyi was present evidently decreased. The content of M. leidyi's digestive tract and plankton samples consisted both mainly of cladocerans, copepods, pteropods, echinodermata and bivalvia larvae. Results indicate that M. leidyi may accumulate and increase its abundance in the stagnant and trophically rich areas of the northern Adriatic gyres, spreading to the surrounding larger areas with currents. We assume that M. leidyi presence correlates with a decrease in anchovy population due to competition for food (zooplankton). Our findings support the importance of implementing an international monitoring program throughout the Adriatic Sea and demonstrate the ability of current MEDIAS surveys to detect changes in the pelagic ecosystem throughout surveyed areas.
Article Details
How to Cite

BUDIŠA, A., PALIAGA, P., JURETIĆ, T., LUČIĆ, D., SUPIĆ, N., PASARIĆ, Z., DJAKOVAC, T., MLADINIĆ, M., DADIĆ, V., & TIČINA, V. (2021). Distribution, diet and relationships of the invasive ctenophore Mnemiopsis leidyi with anchovies and zooplankton, in the northeastern Adriatic Sea. Mediterranean Marine Science, 22(4), 827–842. https://doi.org/10.12681/mms.23305
Section
Special Issue MEDIAS
Authors who publish with this journal agree to the following terms:
Authors retain copyright and grant the journal right of first publication with the work simultaneously licensed under a Creative Commons

Attribution Non-Commercial

License that allows others to share the work with an acknowledgement of the work's authorship and initial publication in this journal.
Authors are able to enter into separate, additional contractual arrangements for the non-exclusive distribution of the journal's published version of the work (e.g. post it to an institutional repository or publish it in a book), with an acknowledgement of its initial publication in this journal.
Authors are permitted and encouraged to post their work online (preferably in institutional repositories or on their website) prior to and during the submission process, as it can lead to productive exchanges, as well as earlier and greater citation of published work (See The Effect of Open Access).
Downloads
Download data is not yet available.