New Mediterranean Biodiversity Records (November 2018)
---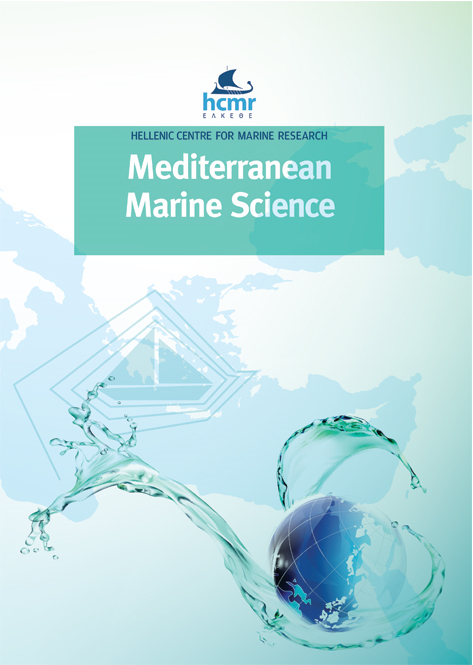 Abstract
In the present article, new records are given for 18 species (6 native, 9 alien and 3 cryptogenic), belonging to 5 Phyla (i.e. Chlorophyta, Cnidaria, Annelida, Mollusca and Chordata), from 8 Mediterranean countries: Spain: A large population of Polycerella
emertoni reported from the Ebro Delta, the presence of Spinimuricea klavereni is confirmed for the first time in the Catalan coast; Italy: the new record of Cryptonome turcica extends its distribution to the western Mediterranean Sea, the findings of Mawia benovici constitute the southernmost record of this species in the Adriatic Sea; Slovenia: second record of the alien seaslug Cuthona perca in the Mediterranean Sea; Montenegro: Styela plicata communities were recorded in Boka Kotorska Bay; Albania: the native great torpedo ray Tetronarce nobiliana recorded for the first time in Albanian waters; Greece: first record of Lagocephalus sceleratus in the Greek side of the Adriatic, the records of Cassiopea andromeda and Pterois miles are first records of these species from the Ionian Sea, the colonial ascidians Aplidium coeruleum and Didemnum protectum are recorded for the first time in the Eastern Mediterranean, an extremely abundant population of Melibe viridis is found in Messolonghi lagoon, the record of Synchiropus sechellensis is the range expansion of this species in Greek Seas, Acetabularia caliculus is recorded for the first time from Greece; Cyprus: first records of Callionymus filamentosus and Haminoea cyanomarginata from the island; Turkey: the presence of Berthellina citrina in the Mediterranean is confirmed.
Article Details
How to Cite

YOKEŞ, M. B., ANDREOU, V., BAKIU, R., BONANOMI, S., CAMPS, J., CHRISTIDIS, G., CROCETTA, F., GIOVOS, I., GORI, A., JURETIĆ, T., ÜNSAL KARHAN, S., KATSANEVAKIS, S., KYTINOU, E., LANGENECK, J., LIPEJ, L., MAXIMIADI, M., MICHAILIDIS, N., MITSOU, E., NICOLAIDOU, A., PETOVIĆ, S., PRADO, P., SANTÍN, A., TENEKETZIS, K., THASITIS, I., TIRELLI, V., TRKOV, D., TROPLINI, E., TSIAMIS, K., & VANNUCCI, A. (2018). New Mediterranean Biodiversity Records (November 2018). Mediterranean Marine Science, 19(3), 673–689. https://doi.org/10.12681/mms.19386
Section
Collective Article A
Authors who publish with this journal agree to the following terms:
Authors retain copyright and grant the journal right of first publication with the work simultaneously licensed under a Creative Commons

Attribution Non-Commercial

License that allows others to share the work with an acknowledgement of the work's authorship and initial publication in this journal.
Authors are able to enter into separate, additional contractual arrangements for the non-exclusive distribution of the journal's published version of the work (e.g. post it to an institutional repository or publish it in a book), with an acknowledgement of its initial publication in this journal.
Authors are permitted and encouraged to post their work online (preferably in institutional repositories or on their website) prior to and during the submission process, as it can lead to productive exchanges, as well as earlier and greater citation of published work (See The Effect of Open Access).
Downloads
Download data is not yet available.