Laboratory animal facility management
---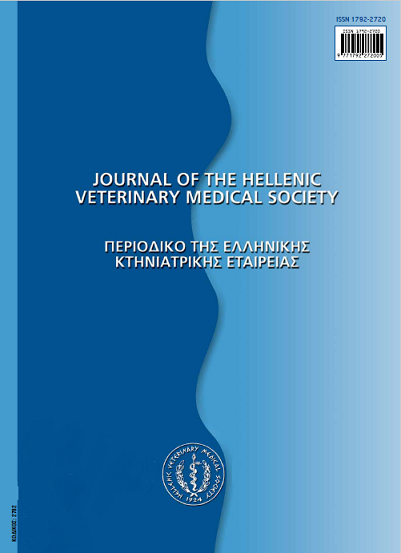 Published: Dec 6, 2017
Keywords:
laboratory animals animal facilities management
Abstract
The successful management of a laboratory animal facility is based on the design and implementation of a management program, which in most cases covers the minimum legislative requirements and goes further, in order to achieve more in the field of animal welfare. A complete management program should consist of the following main points: a) Monitoring of animal housing, the macro- and microenvironment of the animals, b) veterinary medical care, c) monitoring of electromechanical equipment and the overall construction of the animal facility, and designing of emergency and disaster plans, d) monitoring of the overall program by the Institutional Animal Care and Use Committee responsible to oversee and evaluate the management program of the facility, e) education and training of personnel and f) the implementation of an occupational health and safety program.
Article Details
How to Cite

KOSTOMITSOPOULOS (Ν.Γ. ΚΩΣΤΟΜΗΤΣΟΠΟΥΛΟΣ) N. G. (2017). Laboratory animal facility management. Journal of the Hellenic Veterinary Medical Society, 55(3), 268–272. https://doi.org/10.12681/jhvms.15116
Authors who publish with this journal agree to the following terms:
· Authors retain copyright and grant the journal right of first publication with the work simultaneously licensed under a Creative Commons Attribution Non-Commercial License that allows others to share the work with an acknowledgement of the work's authorship and initial publication in this journal.
· Authors are able to enter into separate, additional contractual arrangements for the non-exclusive distribution of the journal's published version of the work (e.g. post it to an institutional repository or publish it in a book), with an acknowledgement of its initial publication in this journal.
· Authors are permitted and encouraged to post their work online (preferably in institutional repositories or on their website) prior to and during the submission process, as it can lead to productive exchanges, as well as earlier and greater citation of published work.
Downloads
Download data is not yet available.
References
American Veterinary Medical Association (1993) Report of the AVMA Panel on Euthanasia. JAVMA, 202:229-249
Ανώνυμος (1991) Προεδρικό Διάταγμα 160: Περί προστασίας των ζώων που χρησιμοποιούνται για πειραματικούς και άλλους επιστημονικούς σκοπούς σε συμμόρφωση με την Οδηγία 86/609.
Φύλλο Εφημερίδας Κυβερνήσεως 64/Α
Association for the Assessment and Accreditation of Laboratory Animal Care International,
http://www.aaalac.org
Clough G (1989) The animal house: design, equipment and environmental control. In: Poole Τ (ed) UFAW Handbook on the care and management of laboratory animals. 6th ed., Longman Scientific and Technical : 108-143
Federation of European Laboratory Animal Science Associations (1995) FELAS A recommendations on the education and training of persons working with laboratory animals: Categories A and C. Laboratory Animals,29:121-131
Federation of European Laboratory Animal Science Associations (1999) FELASA guidelines for education of specialists in laboratory animals science (Category D). Laboratory Animals,33:1-15
Federation of European Laboratory Animal Science Associations (2002). Recommendations for health monitoring of rodent and rabbits colonies in breeding and experimental units. Laboratory Animals, 36:20-42
Hessler JR, Moreland AF (1984) Design and management of animal facilities. In: Fox J, Cohen B, Loew F (ed). Laboratory animal medicine, Academic Press,New York:505-524
Howard B, van Herck H, Guillen J, Bacon B, Joffe R, Ritskes- Hoitinga M (2004) Report of the FELASA working group on evaluation of quality systems for animal units. Laboratory Animals,38:103-118
National Research Council (1996) Guide for the care and use of laboratory animals. National Academy Press. Washington D.C.
Organization for Economic Co-operation and Development (2000) Guidance document on the recognition, assessment and use of clinical signs as humane endpoints for experimental animals used in safety evaluation. OECD Environmental Health and Safety Publications, Series on Testing and Assessment No 19, Paris