Evaluation of Anti-Coccidial Activity of Different Extraction Products of Allium sativum (Garlic) in Broilers
---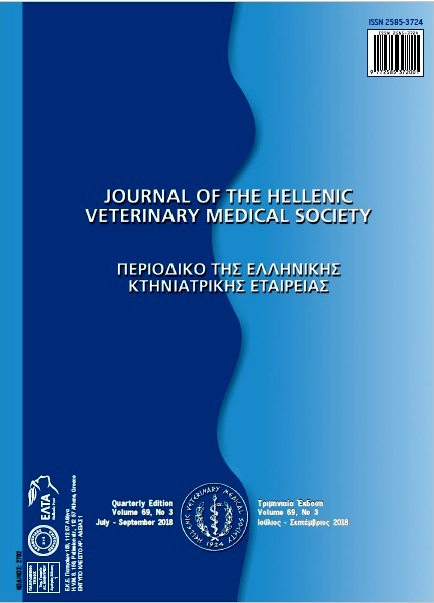 Keywords:
Allium sativum Aqueous Broilers Eimeria Extracts Methanol
Abstract
The present study was performed with objective to evaluate the anti-coccidial effect of three different forms of Allium sativum (garlic) in broiler birds. A total of 90 broiler chicks (day-old) were divided into nine equal groups. The mixed Eimeria species obtained from gut samples (E. tenella and E. necatrix) collected from different commercial poultry shops in Tolinton Market Lahore, Pakistan. These guts were checked in Parasitology laboratory in Department of Parasitology, University of Veterinary and Animal Sciences, Lahore. The positive cases were separated for extraction, sporulation and identification of oocyst(s). The oocysts counts per gram of droppings were determined by McMaster technique on day 0, 3, 7 and 10 of treatment. Each bird was challenged with 50,000 sporulated oocysts of Eimeria at 17th day of age. Three different forms of Allium sativum (garlic) including aqueous extract, methanol extract and powder form at dose rate 2 and 4 gm/kg body weight were used in challenged birds In all the forms and doses of the Allium sativum the oocyst per gram count was decreased but the best result was obtained with aqueous form at dose rate of 4gm/kg BW from day 7 to 10. The present study concluded that Allium sativum (garlic) can be used as natural anti-coccidial component to ameliorate the side effects and resistance of commercial anticoccidials in practice.
Article Details
How to Cite

WAQAS, M., AKHTAR, R., AKBAR, H., LATEEF, M., RASHID, I., & IJAZ, M. (2018). Evaluation of Anti-Coccidial Activity of Different Extraction Products of Allium sativum (Garlic) in Broilers. Journal of the Hellenic Veterinary Medical Society, 69(3), 1055–1058. https://doi.org/10.12681/jhvms.18872
Section
Research Articles
Authors who publish with this journal agree to the following terms:
· Authors retain copyright and grant the journal right of first publication with the work simultaneously licensed under a Creative Commons Attribution Non-Commercial License that allows others to share the work with an acknowledgement of the work's authorship and initial publication in this journal.
· Authors are able to enter into separate, additional contractual arrangements for the non-exclusive distribution of the journal's published version of the work (e.g. post it to an institutional repository or publish it in a book), with an acknowledgement of its initial publication in this journal.
· Authors are permitted and encouraged to post their work online (preferably in institutional repositories or on their website) prior to and during the submission process, as it can lead to productive exchanges, as well as earlier and greater citation of published work.
Downloads
Download data is not yet available.
References
Alnassan AA, Thabet A, Daugschies A, Bangoura B (2015) In vitro efficacy of allicin on chicken Eimeria tenella sporozoites. Parasitol Res. 114:3913-3915.
Arczewska-Włosek A and Swiątkiewicz S (2012) The effect of a dietary herbal extract blend on the performance of broilers challenged with Eimeria oocysts. JAFS 21:133-142.
Cervantes HM (2015) Antibiotic-free poultry production: Is it sustainable? JAPR 24: 91-97.
Elbanna H, El-Latif AA, Soliman M (2012) Anticoccidial activity of Allium sativum and Aloe vera in broiler chickens. Int J Agro Vet Med Sci. 7:117-125.
Gaafar MR (2012) Efficacy of Allium sativum (garlic) against experimental cryptosporidiosis. AJM, 48: 59-66.
Gull I, Saeed M Shaukat H, Aslam SM, Samra ZQ, Athar AM (2012) Inhibitory effect of Allium sativum and Zingiber officinale extracts on clinically important drug resistant pathogenic bacteria. Ann Clin Microbiol Antimicrob 11: 1-6.
Kim DK, Lillehoj HS, Lee SH, Lillehoj EP, Bravo D (2013) Improved resistance to Eimeria acervulina infection in chickens due to dietary supplementation with garlic metabolites. Br J Nutr. 109: 76-88.
Mousavi ASA, Yaghmai B, Mehrabian M (2009) The study of the effects of aqueous and methanol extracts of garlic against Trichophyton mentagrophytes, Microsporum canis & Microsporum gypseum. JRUMS 8: 3-10.
Onyeyili PA, Nwosa CO, Jibike JD (2001) Anthemintic activity of crude aqueous extract of Nauclea latifolia stem bark against ovine nematodes. Fitoterapia 72: 12-21.
Pourali M, Kermanshahi H, Golian A, Razmi GR Soukhtanloo M (2013) Antioxidant and anticoccidial effects of garlic powder and sulfur amino acids on Eimeria-infected and uninfected broiler chickens. IJVR. 15: 227-232.
Sikkema J, De-Bont JAM, Poolman B (1995) Mechanisms of membrane toxicity of hydrocarbons. Microbiol Rev 59: 201-222.