'The Quarrel with Ourselves'. An Interview with Marjorie Perloff
---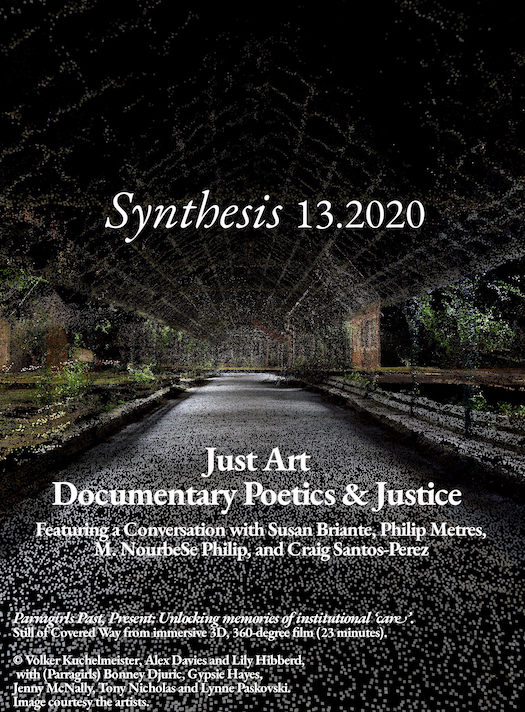 Published: Jul 19, 2021
Keywords:
just art documentary poetics justice Vanessa Place Hannah Arendt Charles Reznikoff documentary poetry
Article Details
How to Cite

Toth, N., & Perloff, M. (2021). 'The Quarrel with Ourselves'. An Interview with Marjorie Perloff. Synthesis: An Anglophone Journal of Comparative Literary Studies, (13), 130–140. https://doi.org/10.12681/syn.27565
The copyright for articles in this journal is retained by the author(s), with first publication rights granted to the journal. By virtue of their appearance in this open access journal, articles are free to use with proper attribution. Synthesis retains the worldwide right to reproduce, display, distribute, and use published articles in all formats and media, either separately or as part of collective works for the full term of copyright. This includes but is not limited to the right to publish articles in an issue of the Journal, copy and distribute individual reprints of the articles, authorize reproduction of articles in their entirety, and authorize reproduction and distribution of articles or abstracts thereof by means of computerized retrieval systems.
Downloads
Download data is not yet available.
References
Arendt, Hannah. Eichmann in Jerusalem, New York: Viking, 1963.
Aristotle, Poetics, translated from the Ancient Greek by Malcom Heath,
London: Penguin Classics, 1997.
Benjamin, Walter. Passagenwerk (1927-1940), Arcades Project, ed. Rolf Tiedemann, translated from the German by Howard Eiland and Kevin McLaughlin, New York: Belknap Press, 2002.
Calle, Sophie. Le Carnet d'adresses, Arles: Actes Sud, 1998 ; The Address Book, translated from the French by Pauline Baggio, New York: Siglo Press, 2012.
Goldsmith, Kenneth. Day, Great Barrington, Massachussetts and Berkeley, California: The Figures, 2003.
-------- Seven American Deaths and Disasters, New York, PowerHouse, 2013.
Kraus, Karl. Die Letzten Tage der Menschheit, (1918-1919), Last Days of Mankind, translated from the German by Fred Bridgham and Edward Timms, New Haven: Yale University Press, 2015.
-------- Dritte Walpurgisnacht (1952), Third Walpurgis Night, translated from the German by Fred Bridgham and Edward Timms, foreword by Marjorie Perloff, New Haven: Yale University Press, 2020.
Lacoste, Charlotte. Séductions du bourreau, négation des victimes, Paris: Presses Universitaires de France, 2011.
Littell, Jonathan. Les Bienveillantes, Paris: Gallimard, 2006, The Kindly Ones, translated from the French by Charlotte Mandell, San Francisco: Two Lines, 2011.
Ophüls, Max. Le Chagrin et la pitié, produced by Charles-Henri Favrod and Jean Frydman, 1967.
Perloff, Marjorie. Infrathin. An Experiment in Micropoetics, Chicago: Chicago University Press, forthcoming.
--------- Unoriginal Genius. Poetry by Other Means in the New Century, Chicago: Chicago University Press, 2010.
Philip, M. NourbeSe. Zong! (2008), Middletown, Conneticut: Wesleyan, 2011. Place, Vanessa. Statement of Facts, Los Angeles, Blanc Press, 2010.
---------- Gone with the Wind (Vanessa Place twitter account piece).
Pontecorvo, Gillo. La Bataille d'Algers, Carlotta Films, 1966.
Reznikoff, Charles. Testimony. The United States, 1885-1915. Recitative (1965), Black Sparrow, 1983.
Rochant, Eric. Le Bureau des légendes, Canal +, 2017-2020.
Rukeyser, Muriel. "The Book of the Dead" in US1, Convici/Freide, 1938.
Yeats, W. B. Michael Robartes and the Dancer, Cuala Press, 1921.