LANDSLIDE IN NACHTERSTEDT OF GERMANY
---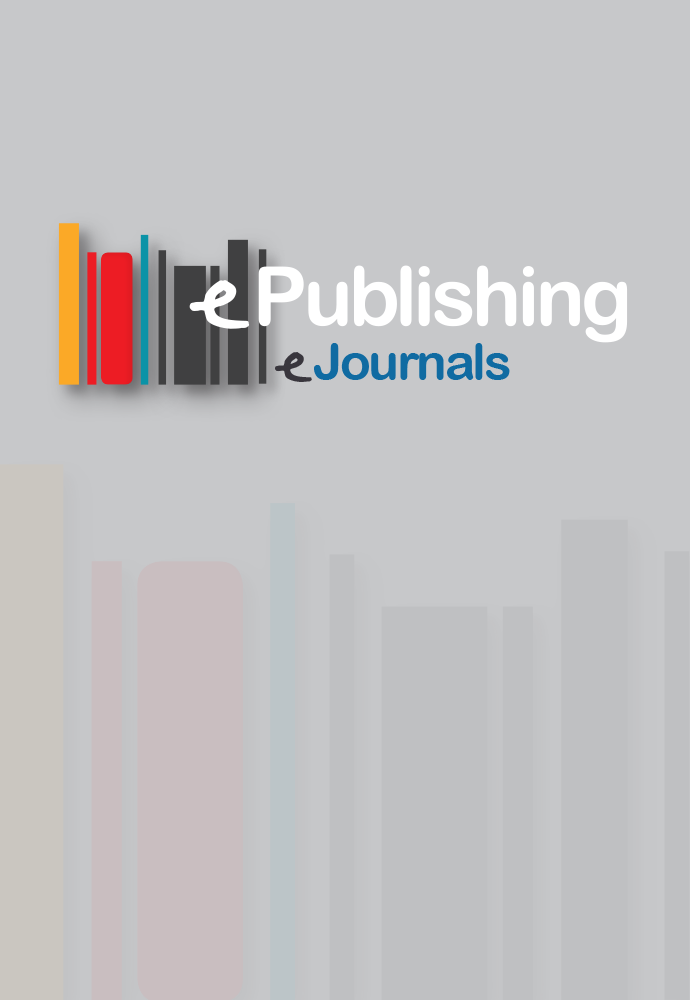 Published: Jan 1, 2010
Keywords:
Nachterstedt landslides halocinetic movements
Abstract
On July 18, 2009, an important landslide occurred in Nachterstedt City toward to the artificial Concordia Lake, which was created, in 1994, at the place of an old coal mine, at the edge of the city. The area is located to North-East of Harz, between the cities of Aschersleben and Quedlingburg. An underground coal mine is responsible for this damage which caused the damage of a privet house and a big building. Three people were also died. The mine apparently closed in 1991 whereupon it was converted into a recreation area. The landslide was caused by the increase of the groundwater level, in the coal mine, after a heavy rain, in relation to the water level of the lake.
Article Details
How to Cite

Moraiti, E., Christaras, B., & Brauer, R. (2010). LANDSLIDE IN NACHTERSTEDT OF GERMANY. Bulletin of the Geological Society of Greece, 43(3), 1267–1271. https://doi.org/10.12681/bgsg.11303
Section
Engineering Geology and Geotechnical Engineering
This work is licensed under a Creative Commons Attribution-NonCommercial 4.0 International License.
Authors who publish with this journal agree to the following terms:
Authors retain copyright and grant the journal right of first publication with the work simultaneously licensed under a Creative Commons Attribution Non-Commercial License that allows others to share the work with an acknowledgement of the work's authorship and initial publication in this journal.
Authors are able to enter into separate, additional contractual arrangements for the non-exclusive distribution of the journal's published version of the work (e.g. post it to an institutional repository or publish it in a book), with an acknowledgement of its initial publication in this journal. Authors are permitted and encouraged to post their work online (preferably in institutional repositories or on their website) prior to and during the submission process, as it can lead to productive exchanges, as well as earlier and greater citation of published work.
Downloads
Download data is not yet available.
References
Ahrendt, H., Köthe, A., Lietzow, A., Martheine, D. & Ritzkowski, S. (1995): Lithostratigraphie,
Biostratigraphie und radiometrische Datierung des Unter-Eozäns von Helmstedt (SE-Nieder-
sachsen). Z. dt. geol. Ges., 146 (H2): S. 450-457; Hannover
Balaske, P. (1992): Nachweis mariner und marin beeinflußter Sedimente in den Zwischenmittel der
eozänen Braunkohlen bei Aschersleben in der östlichen subherzynen Senke.Zbl. Geol. Paläont.,
Teil I, 12: 2953-2962; Stuttgart
Balaske, P. 1998. Die marin beeinflußten Sande im Tertiär von Nachterstedt-Schadeleben inder östlichen
Subherzynen Senke – Sedimentologie, Fazies und stratigraphische Bewertung; 58p. (unpublished.
Blumenstengel, H. & Unger, K.-P. (1993): Zur Stratigraphie des flözführenden Tertiärs der Egelner
Mulden.(Sachsen-Anhalt) Geol. Jb., A 142.: 113-129; Hannover
Blumenstengel, H. & Volland, L. (1995): Geologische Abschlußdokumentation stillgelegter Braunkohlentagebaue
am Beispiel des Referenzprofils im Tagebau Merseburg-Ost. Mitt. Geol. LA
Sachsen- Anhalt, 1: 55-67; Halle
Blumenstengel, H., Krutzsch, W., Volland, L. (1996): Revidierte Stratigraphie tertiärer Ablagerungen
im südlichen Sachsen-Anhalt, Teil 1: Raum Halle-Merseburg. Hall. Jb. f. Geowiss., Reihe
Eberhardt, F. (1969): Geologischer Bau und Erdgasführung des Subherzynen Beckens.unveröff.
Diss. BA Freiberg: 161 S.; Freiberg.
Karpe, W. (1986a): Teilerkundung der Lagerstätte Nachterstedt, TF Schadeleben.unveröff. Bericht:
S.; BKW -Nachterstedt [MIBRAG-Archiv]
Karpe, W. (1986b): Die Beziehungen zwischen der Versalzung von Braunkohle und den prätertiä-
ren Strukturen im Raum Nachterstedt, Subherzyne Senke. Z. angew. Geol. 32 (3): 70-73; Berlin.
Karpe, W. (1975): Geologische Karte des Ascherslebener Sattels (Maßstab 1 : 50. 000). unveröffentlichte
Karte, Manuskript; Halle [Archiv GLA LSA]
Knochenhauer, G. (1950) : Das Braunkohlenvorkommen von Nachterstedt in seiner geologischen
Lage nach den neusten Aufschlüssen.unveröff. Meldearbeit Bergakademie Freiberg: 86. S., Freiberg
Lehman, R. (1933): Die Braunkohlenlagerstätte von Nachterstedt.In: Franke, P. [Hrsg.]:
Petley, D. 2009. Intriguing landslide at Nachterstedt in Germany, in Dave's landslide block:
Seichter, A. (1958): Feinstratigraphische Untersuchungen mittels Sporen- und Pollenanalysen an
Braunkohlen aus Nachterstedt und Königsaue unter Berücksichtigung der Anwendungsmöglichkeiten
von Remissionsmessungen.unveröff. Diss. BA Freiberg: 108 S.; Freiberg.
Voigt, E. (1963): Über Randtröge vor Schollenrändern und ihre Bedeutung im Gebiet der Mitteleuropäischen
Senke und angrenzender Gebiete.Z. dt. geol. Ges., 114 (1962): 378–418, Hannover
von der HOCHT, F. (1992) : Bestimmung der Evertebraten aus dem Unteroligozän von Nachterstedt.
unveröff. Bericht: 4 S.; Kerpen-Balkhausen [Archiv GLA LSA]
Waltemate, G. (1956): Feinstratigraphische Untersuchungen der Braunkohle in den Tagebauen Nachterstedt
und Königsaue.unveröff. Diplomarbeit. MLU Halle: 84 S.; Halle
Woldstedt, P. (1926): Zur Tektonik des subherzynen Beckens.Z. dt. geol. Ges., 76: 183 – 201; Berlin.