Factors affecting the prevalence of ticks in cattle and acaricidal activity of Nicotiana tabacum extracts
---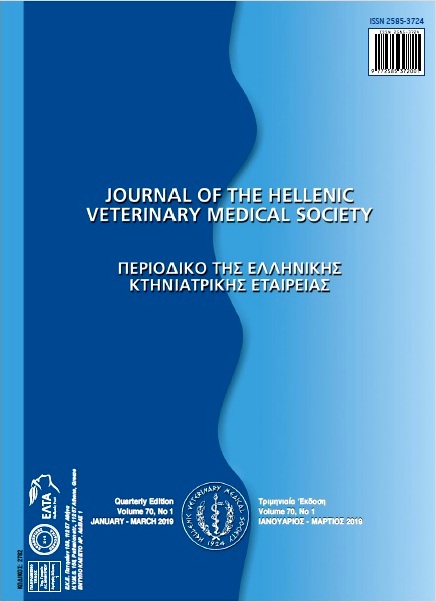 Keywords:
Egg laying index Hatchability Nicotiana tabacum extracts Ticks
Abstract
The present study was designed to determine factors affecting the prevalence of ticks (Hyalomma and Rhipicephalus) in cattle in district Loralai of Balochistan and to evaluate the acaricidal activity of chloroform and methanol extracts of tobacco (Nicotiana tabacum). A total of 670 cattle of different breeds, age and gender were examined for tick infestation with overall prevalence of 21.49% in Loralai. Friesian was more infected (26.15%) as compare to non-descriptive (22%) and Sahiwal (12.80%) breeds. Similarly, cattle less than one year old were most infected (27.90%) followed by those between 1-2 year (26.88%); the least prevalence was in cattle more than 2 years of age (19.34%). Higher prevalence was noticed in female cattle (21.98%) as compare to male cattle (16.92%). Three concentrations of (Nicotiana tabacum) (12.5mg/mL, 25mg/mL and 50mg/mL) were prepared in chloroform and methanol. The acaricidal activity of these extracts was determined by egg laying index and percentage inhibition of egg laying. The decline in egg laying index was significantly more by chloroform extract (10.048%, 17.378% and 25.143%) as compare to methanol extract (6.367%, 13.152% and 20.827%). Hatchability of eggs in chloroform extract was less than that in methanol extract (67.5%, 43.5% 17% and 77.5%, 47.5% and 23%) respectively. We concluded that the prevalence of ticks in cattle is affected by their age, breed and gender and that chloroform extract of Nicotiana tabacum is more acaricidal as compared to the methanol extract.
Article Details
How to Cite

ULLAH, N., AKHTAR, R., LATEEF, M., JAN, S. U., ZAHID, B., & DURRANI, U. F. (2019). Factors affecting the prevalence of ticks in cattle and acaricidal activity of Nicotiana tabacum extracts. Journal of the Hellenic Veterinary Medical Society, 70(1), 1381–1386. https://doi.org/10.12681/jhvms.20343
Section
Research Articles
Authors who publish with this journal agree to the following terms:
· Authors retain copyright and grant the journal right of first publication with the work simultaneously licensed under a Creative Commons Attribution Non-Commercial License that allows others to share the work with an acknowledgement of the work's authorship and initial publication in this journal.
· Authors are able to enter into separate, additional contractual arrangements for the non-exclusive distribution of the journal's published version of the work (e.g. post it to an institutional repository or publish it in a book), with an acknowledgement of its initial publication in this journal.
· Authors are permitted and encouraged to post their work online (preferably in institutional repositories or on their website) prior to and during the submission process, as it can lead to productive exchanges, as well as earlier and greater citation of published work.
Downloads
Download data is not yet available.
References
Adenubi OT, Ahmed AS, Fasina FO, JoyMcGaw L, Eloff JE, Naidoo V (2018) Pesticidal plants as a possible alternative to synthetic acaricides in tick control: A systematic review and meta-analysis. Ind Crops Prod 123:779-806.
Banumathi B, Vaseeharan B, Rajasekar P, Prabhu NM, Ramasamy P, Murugan K, Canale A, Benelli G (2017) Exploitation of chemical, herbal and nanoformulated acaricides to control the cattle tick, Rhipicephalus (Boophilus) microplus- A review. Vet Parasitol 244:102-110.
Iqbal Z, Lateef M, Jabbar A, Muhammad G, Khan MN (2005) Anthelmentic activity of Calotropic procea (Ait) Ait. F. flowers in sheep. J Ethnopharmacol 102:256-260.
Kakar MN, Sulemankhel JK (2008) Prevalene of endo (Trematodes) and Ecto-parasites in cows and baffaloes of Quetta, Department of Zoology, University of Balochistan. Vet J 28:34-36.
Manan, Khan A, Ahmad Z, Abdullah B (2007) Prevalence and identification of ixodid tick genera in frontier region Peshawar. J Agric Boil Sci 2: 1.
Nouri F, Saeid R, Nourollahi-Fard, Foroodi HR, Sharifi H (2016) In vitro anthelmintic effect of Tobacco (Nicotiana tabacum) extract on parasitic nematode, Marshallagia marshalli. J Parasit Dis 40:643-647.
Rehman A, Sauter-Louis C, Schauer B, Staubach C, Conraths FJ (2017) Distribution of ticks infesting ruminants and risk factors associated with high tick prevalence in livestock farms in the semi-arid and arid agro-ecological zones of Pakistan. Parasit Vectors 10:1-15.
Ribeiro VLS, Avancini C, Goncalves K, Toigo E, Von poser G (2008) Acaricidal activity of Calea serrate (Asteraceae) on Boophilus microplus and Rhipicephalus sanguineus. Vet Parasitol 151:351-354.
Sabatini G, kemp D, Hughes S, Nari A, Hansen J (2001) Tests to determine LC 50 and discriminating doses for macrocytic lactones against the cattle tick, Boophilus microplus. Vet Parasitol 95:53-62.
Sadaqat A, Muhammad I, Aneela ZD, Azhar M, Muhammad MA, Khalid M (2016) Epidemiological aspects of bovine tick infestation in the river Ravi Region, Lahore. Pak J Zool 48:563-567.
Sajid M, Iqbal Z, Khan M, Muhammad G (2008) Point prevalence of hard ticks (Ixodids) infesting domestic ruminants of lower Punjab, Pakistan. Int J Agric Biol 10:53-62.
Tabassum SM, Iqbal Z, Jabbar A, Sindhu Z, Chattha A (2008) Efficacy of crude neem seed kernel extracts against natural infestation of Sarcoptes scabiei var. ovis. J Ethnopharmacol 115:284-287.
Wu Z, Fei L, Chenguang S, Weichao C, Gaoxue W (2017) Effects of oral administration of whole plants of Artemisiaannua on Ichthyophthirius multifiliis and Aeromonas hydrophila after parasitism by I. multifiliis. Parasitol Res 116:191-197.
Zaman MA, Iqbal Z, Abbas RZ, Khan MN, Muhammad G, Younusa M, Ahmed S (2012) In vitro and in vivo acaricidal activity of a herbal extract Vet Parasitol 186:431-436.