Using the model of microcosm in elementary school making 'visible' the invisible particles of matter
---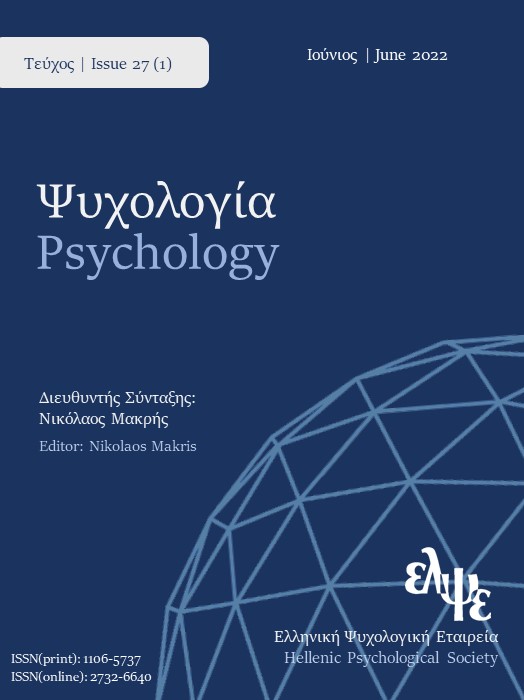 Published: Jul 21, 2022
Keywords:
Conceptual change science education explanations model of microcosm macroscopic phenomena
Abstract
Numerous studies support the educational model of microcosm as a useful tool for understanding and interpreting macroscopic phenomena. Consequently, an international attempt is made to apply educational approaches of this model or of the particulate nature of matter, as most commonly reported in the international bibliography. However, introducing the model of microcosm seems to be a difficult and long-lasting issue as it involves non-intuitive ideas and it refers to a scale that students are unable to understand using their senses. For this reason, a worldwide effort to find the best educational approach for students as young as possible is currently attempted. In this study, an intervention was implemented, attempting to introduce the model of microcosm to primary education by applying analogies, sequential enlargements of objects, simultaneous macroscopic and microscopic imaging and dynamic simulations of microcosm, in order to address the difficulties of the non-intuitive ideas and especially of the invisible particles that compose matter. The research was focused on whether primary school students were capable, after the proposed intervention, of understanding this model and apply it in the explanation of macroscopic phenomena. The sample consisted of 50 students in the 5th grade. The results showed that students of this age are in a position to understand the model of microcosm thus, additionally facilitating the understanding and explanation of the macroscopic phenomena (e.g. physical change).
Article Details
How to Cite

Gikopoulou, O. (2022). Using the model of microcosm in elementary school making 'visible' the invisible particles of matter. Psychology: The Journal of the Hellenic Psychological Society, 27(1), 86–111. https://doi.org/10.12681/psyhps.30683
This work is licensed under a Creative Commons Attribution-ShareAlike 4.0 International License.
The journal PSYCHOLOGY adopts a Platinum open-access policy. Submission, processing or publication costs are waived by the Hellenic Psychological Society. Papers published in the journal PSYCHOLOGY are licensed under a 'Creative Commons Attribution-ShareAlike 4.0 International' licence. The authors reserve the copyright of their work and grant the journal the right of its first publication. Third-party licensees are allowed to use the published paper immediately after publication as they wish, provided they retain the defined by the license copyright formalities, regarding the reference to its author(s) and its initial publication in the journal PSYCHOLOGY. Moreover, any adjusted work should be shared under the same reuse rights, so with the same CC license.
Downloads
Download data is not yet available.