THE CONTRIBUTION OF MUSEUMS' DIGITALIZED PALAEONTOLOGICAL COLLECTIONS TO THE SCIENTIFIC LITERACY OF COMPULSORY EDUCATION STUDENTS: THE CASE OF AN INTERACTIVE MULTIMEDIA PRODUCTION OF THE PALAEONTOLOGICAL AND GEOLOGICAL MUSEUM OF THE UNIVERSITY OF ATHENS
---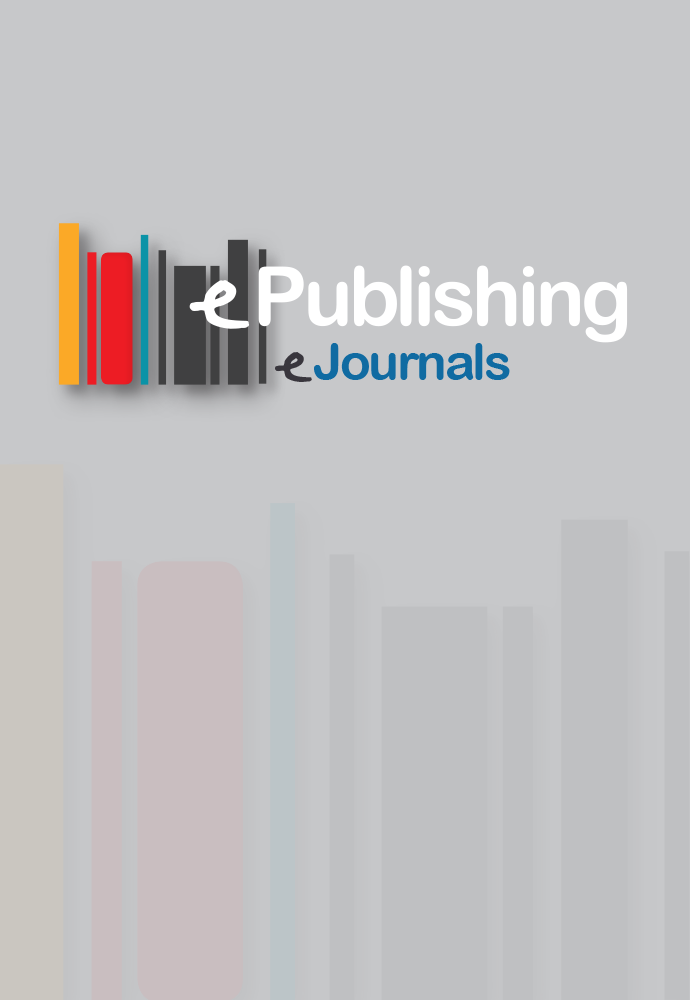 Published: Jan 1, 2010
Keywords:
geosciences literacy scientific literacy museums digitalized palaeontological collections education
Abstract
The aim of the current paper is to present an interactive trilingual multimedia production, which designed in order to support school students' scientific literacy; as well as to enhance them the awareness, provision of information and education mainly in matters of palaeontology. In order to achieve scientific literacy, school students, must interact with scientific objects and data and must experience the role of interpretation and analysis in problem solving activities. The current production, based on a part of the digitized collections of the Palaeontological and Geological Museum of the University of Athens, offers this opportunity to the school students. The application is a stand-alone learning environment and is divided into two parts. In the first part, there are presented the key geological concepts and the second part comprises interactive educational activities. Through an environment that promoted the development of observation skills, quest for information, decision-making procedures, critical thinking and systematization and following the spiral development of the material, there have been designed two sets of activities: one - for Primary and one - for Secondary education
Article Details
How to Cite

Fermeli, G., & Dermitzakis, M. (2010). THE CONTRIBUTION OF MUSEUMS' DIGITALIZED PALAEONTOLOGICAL COLLECTIONS TO THE SCIENTIFIC LITERACY OF COMPULSORY EDUCATION STUDENTS: THE CASE OF AN INTERACTIVE MULTIMEDIA PRODUCTION OF THE PALAEONTOLOGICAL AND GEOLOGICAL MUSEUM OF THE UNIVERSITY OF ATHENS. Bulletin of the Geological Society of Greece, 43(2), 978–988. https://doi.org/10.12681/bgsg.11263
Section
Teaching Earth Sciences
Authors who publish with this journal agree to the following terms:
Authors retain copyright and grant the journal right of first publication with the work simultaneously licensed under a Creative Commons Attribution Non-Commercial License that allows others to share the work with an acknowledgement of the work's authorship and initial publication in this journal.
Authors are able to enter into separate, additional contractual arrangements for the non-exclusive distribution of the journal's published version of the work (e.g. post it to an institutional repository or publish it in a book), with an acknowledgement of its initial publication in this journal. Authors are permitted and encouraged to post their work online (preferably in institutional repositories or on their website) prior to and during the submission process, as it can lead to productive exchanges, as well as earlier and greater citation of published work.
Downloads
Download data is not yet available.
References
Bybee, R., 1997. Toward an understanding of scientific literacy. In Graber, W., & Bolte, C., (eds.), Scientific
literacy, 37-68, Kiel, Germany, Institute for Science Education.
ESLI, 2009. Earth Sciences literacy principles. The big ideas and supporting concepts of Earth Sciences.
National Science Foundation. Available online at: http://www. earthscienceliteracy.org/.
Fermeli, G., & Dermitzakis, Μ., 2008. The digitized collections of the Museums of Geology and Palaeontology
educational tools for school education. 33rd International Geological Congress, Oslo-Norway,
-14 August, Vol. Abstracts, 1p.
Fermeli, G., & Marcopoulou-Diacantoni, An., 2004. Geosciences in the curriculum and text books of
secondary education. Bulletin of the Geological Society of Greece vol. XXXVI, Proceedings of the
th International Congress, Thessaloniki, 639-648.
Griffin, J., 1998. Learning science through practical experiences in museums, International Journal of Science
Education, 20(6), 655-663.
Henriksen, E., & Frøyland, M., 2000. The contribution of museums to scientific literacy: views from audience
and museum professionals, Public Understanding of Science, 9(4), 393-415.
Hurd, P. DeH. (1958). Science literacy: Its meaning for American schools. Educational Leadership, 16,
Laugksch, R. C. (2000). Science literacy: a conceptual overview. Science Education, 84(1), 71-94.
MacDonald, G., & Alsford, St., (1997). Conclusion: Toward the Meta-Museum. In Jones-Garmil, K.,
(ed.) The Wired Museum - Emerging Technology and Changing Paradigms. A Review. 267-277, Washington,
D.C, American Association of Museums.
Millar, R., & Osborne, J., (eds.) 1998. Beyond 2000: Science education for the future - The report of a
seminar series funded by the Nuffield Foundation, London, London King's College School of Education,
Ministry of national education and religious affairs (YPEPTH), 2003a. Curriculum for compulsory education,
Athens, Governmental newspaper, 304(B-13/3/03).
Ministry of national education and religious affairs (YPEPTH), 2003b. Cross Curriculum framework for
Geology-Geography, Athens, Governmental newspaper 1196(B-26/8/03).
National Research Council, 1996. National science education standards. Washington, National Academy
National Science Board, 2004. Science and Engineering indicators 2004. National Science Foundation.
OECD, 2003. The PISA 2003 Assessment Framework -Mathematics, Reading, Science and Problem Solving
Knowledge and Skills. Paris, OECD, 200pp.
Trend, R., 2000. Conceptions of geological time among primary teacher trainees, with reference to their
engagement with geosciences, history, and science, International Journal of Science Education, 22(5),
UNESCO, 1993. International forum of Scientific and Technological literacy for all, Final Report, Paris,