Quality of life of patients undergoing hemodialysis
---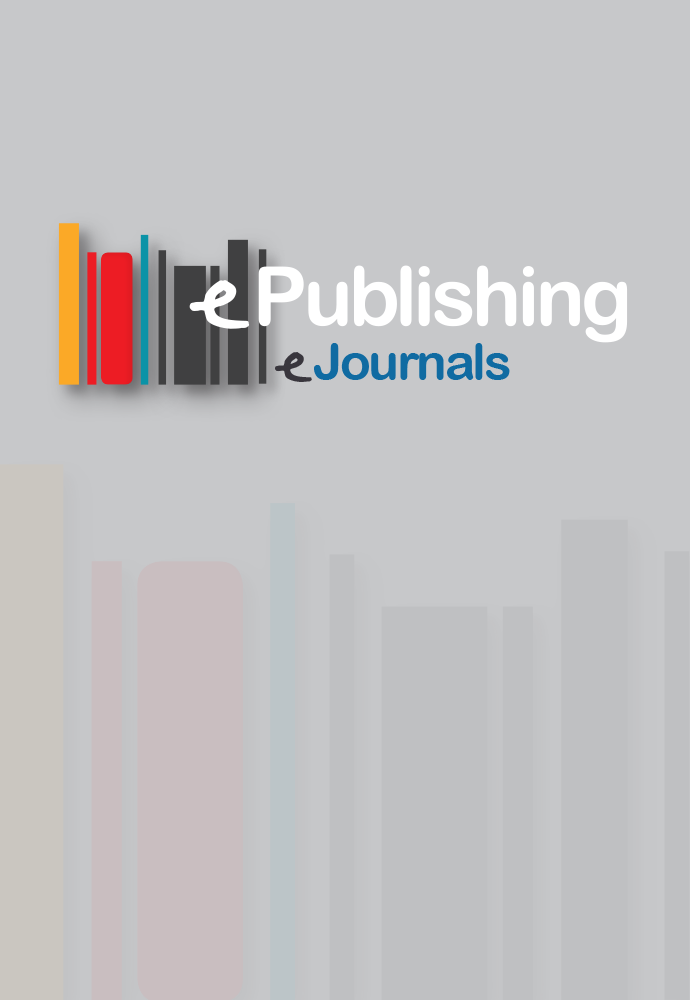 Published: Μαρ 31, 2017
Keywords:
Quality of life satisfaction dialysis unit hemodialysis renal failure
Abstract
Introduction: Chronic Renal Failure (CRF) is a chronic disease, which has a negative impact on the quality of patients' life. The study of factors affecting the quality of life of these patients is necessary to investigate the impact of the disease in a biological, psychological and social level.
Aim: The purpose of this research study was to investigate the satisfaction of patients undergoing chronic hemodialysis and their perceptions of their quality of life.
Material and Method: The study sample consisted of patients undergoing chronic hemodialysis at a Dialysis Unit in Athens. The study lasted from January 2016 to March 2016. To measure the health related quality of patients' life, the Greek version of the questionnaire WHOQOL-BREF of the World Health Organization was used. The completion of the questionnaires was made by the method of the structured interview. A total of 70 questionnaires were completed.
Results: According to the study results, most of the patients considered the quality of their life as good (48.6%), while the 8.5% described it as bad or very bad. The lowest satisfaction rates associated with issues of physical health and independence with mean (12.89 ± 2.23) and the highest with social relations (14.68 ± 1.50).
Conclusion: The effect of Chronic Renal Failure on the physical, psychological and social background of patients on dialysis is an essential factor in creating a tailor-made holistic treatment program, adjusted to the specific needs of each patient.
Article Details
How to Cite

Garofyllou, G., Kelesi, M., Gerogianni, G., Tsaras, K., Fasoi, G., Kaba, E., & Stavropoulou, A. (2017). Quality of life of patients undergoing hemodialysis. Health & Research Journal, 3(1), 61–73. https://doi.org/10.12681/healthresj.20434
Section
Original Articles
Copyright notice:
The journal "Health and Research Journal" reserves the rights for copyright of the content of the website and also the copyright of the articles published.
By virtue of their appearance in this journal, the articles are free to be used for non-commercial purposes. However, the articles cannot and must not be used in anyway, published elsewhere or modified without any reference to the author and the first publication of the article.
Downloads
Download data is not yet available.
References
Kaitelidou D, Liaropoulos L, Siskou Ο., Theodorou Μ., Zyroyanis P,Maniadakis N. et al. Social and economic consequences of hemodialysis on life of patients suffering from end stage renal disease. Nosileftiki 2007; 46(2): 246– 255
Theofilou Paraskevi Quality of Life in Patients Undergoing Hemodialysis or Peritoneal Dialysis Treatment J Clin Med Res 2011;3(3):132-138
Kutsopulu‐Sofikiti E. Vasiliki,Kelesi‐Stavropulu N. Martha, Vlachu D. Evgenia, Fasoi‐Barka G.Georgia. The impact of chronic heamodialysis on the personality of patients with chronic renal failure. Rostrum of Asclepius2009; 8 (3): 240-254.
Kalantar-Zadeh, Kamyar, and Mark Unruh. "Health related quality of life in patients with chronic kidney disease.International urology and nephrology 2005: 367-378.
Toulia G,Koutsopoulou V. Quality of Life in Hemodialysis Patients. Perioperative Nursing 2015;4(1): 10-18.
The WHOQOL Group. Development of the World Health Organization WHOQOL-BREF quality of life assessment.Psychol Med 1998; 28(3):551-558.
Yfantopoulos J. Health-Related Quality of life. Archives of Hellenic Medicine.2001;19:131-146.
Ginieri-Coccossis M, Triantafillou E, Tomaras V, Soldatos C, Mavreas V, Christodoulou G. PsychometricpropertiesofWHOQOL-BREFinclinicaland healthGreekpopulations:incorporatingnew culture-relevantitems. Psychiatriki 2012; 23(2):130-142.
Skevington SM, Lotfy M, O'Connell KA. The World Health Organization's WHOQOL-BREF quality of life assessment: psychometric properties and results of the international field trial. A report from the WHOQOL group. Qual Life Res 2004; 13(2):299-310.
Sathvik, BS, Parthasarathi, G, Narahari, MG, & Gurudev, KC. An assessment of the quality of life in hemodialysis patients using the WHOQOL-BREF questionnaire.Indian J Nephrol 2008; 18 (4): 141.
Tsai YC, Hung CC, Hwang SJ, Wang SL, Hsiao SM, Lin MY, & Chen, HC. Quality of life predicts risks of end-stage renal disease and mortality in patients with chronic kidney disease.Nephrol. Dial. Transplant 2009; gfp671.
Rebello P, Ortega F, Baltar JM, Ude FA, Navascues RA, Grande JA. Is the loss of health related quality of life during renal replacement therapy lower in elderly patients than in younger patients? Nephrol Dial Transplant 2001;16:1675-80.
Lindquist R, Carlsson M, Sjoden PO. Coping strategies and quality of life among patients on hemodialysis and continuous ambulatory peritoneal dialysis. Scand J Caring Sci 1998;12:223-30.
Mustard CA, Kaufert P, Kozyrskyj A, Mayer T. Sex differences in the use of health care services. N Engl J Med 1998;338:1678-83.
Safran DG, Rogers WH, Taylor AR, Mchorney CA, Ware JE Jr. Gender differences in medical treatment: The case of physician-prescribed activity restriction. Soc Sci Med 1997;45:711-22.
Kimmel PL, Peterson RA, Weihs KL, et al. Aspects of quality of life in hemodialysis patients. J Am Soc Nephrol. 1995; 6(5): 1418-1426.
Ayanda, K. A., & Ajiboye, O. A. A. P. O. Quality of Life of Chronic Kidney Disease Patients in a Nigerian Teaching Hospital, J Biol Agric Healthc. 2014; 4(5):17-28.
Rambod M, Rafii, F. Perceived social support and quality of life in Iranian hemodialysis patients. J Nurs Scholarsh. 2010; 42(3): 242-249.
Leni ΑΕ, Tourkogianni Μ, Stavropoulou Α, ΖidianakisΖ. Quality of life of patients with chronic kidney disease. Perioperative Nursing 2013; 2(2):84-92.
ChiangCK, PengYS, ChiangSS, HeYH, HungKY. Health related quality of life of hemodialysis patients in Taiwan a multicenter study. Blood Purif 2004;22:490-8.
Patti F, Pozzilli C, Montanari E,Pappalardo A, Piazza L, Levi A.Effects of education level and employment status on HRQoL in early relapsing-remitting multiple sclerosis. Mult Scler 2007;13:783-91
Kutner NG, Zhang R, Barnhart H, Collins AJ. Health status and quality of life reported by incident patients after 1 year on hemodialysis or peritoneal dialysis. Nephrol Dial Transplant 2005;20:2159-67.
Wolcott DL, Nissenson AR, Lansverk J. Quality of life in chronic dialysis patients: Factors unrelated to dialysis modality. Gen Hosp Psychiatry 1988;10:267-77.
Burkart JM. Peritoneal dialysis should be considered as the first line renal replacement therapy for most ESRD patients. Blood Purif 2001;19:179-84.
Juergensen E, Wuerth D, Finkelstein SH, Juergensen PH, Bekui A, Finkelstein FO.Hemodialysis and peritoneal dialysis: Patients′ assessment of their satisfaction with therapy and the impact of the therapy on their lives. J Am Soc Nephrol 2006;1:1191-6
Mujais SK., Story K, Brouillette J, et al. Health related quality of life in CKD patients: correlates and evolution over time. Clin J Am Soc Nephrol. 2009; 4(8): 1293-1301.
Perlman RL, Finkelstein FO, Liu L, et al. Quality of life in chronic kidney disease (CKD): a cross sectional analysis in the renal research institute-CKD study. Am J Kidney Dis 2005; 45(4): 658-666.
Mingardi G. From the development to the clinical application of a questionnaire on the quality of life in dialysis, the experience of the Italian collaborative DIA-QOL (Dialysis- Quality of life) Group.Nephrol Dial Transplant.1998;13:70–5.
Vazquez I, Valderrabano F, Jofre R, Fort J, Lopez-Gomez JM, Moreno F, et al. Psychosocial factors and quality of life in young hemodialysis patients with low comorbidity.J Nephrol.2003;16:886–94.
Julius M, Hawthorne VM, Carpentier-Alting P, Kneisley J, Wolfe RA, Port FK. Independence in activities of daily living for end stage renal disease patients: Biomedical and demographic correlates. Am J Kidney Dis.1989;13:61–9.